Day 1 – Arrival
After landing in Oslo we took a quick flight over to Stavanger to start our trip. We spent the day around town and prepared for our first hike the following morning.
Day 2 – Preikestolen (Pulpit Rock)
In order to get to the trailhead we had to get up early to catch the ferry over to Tau. From there we had to take a short bus ride to the start.
Hike distance ~3.72 miles.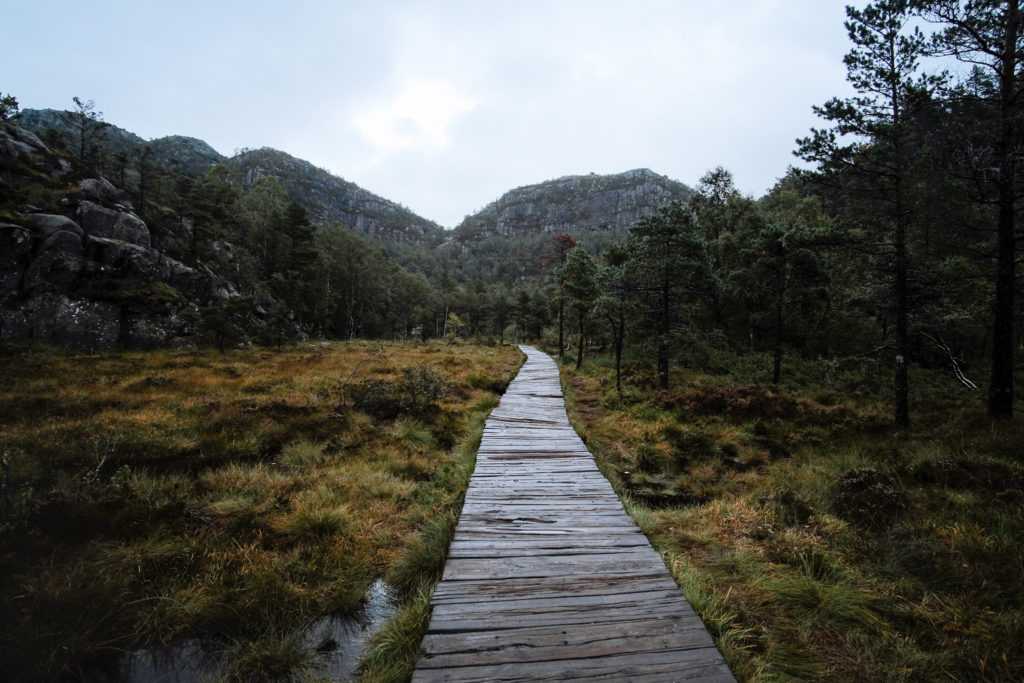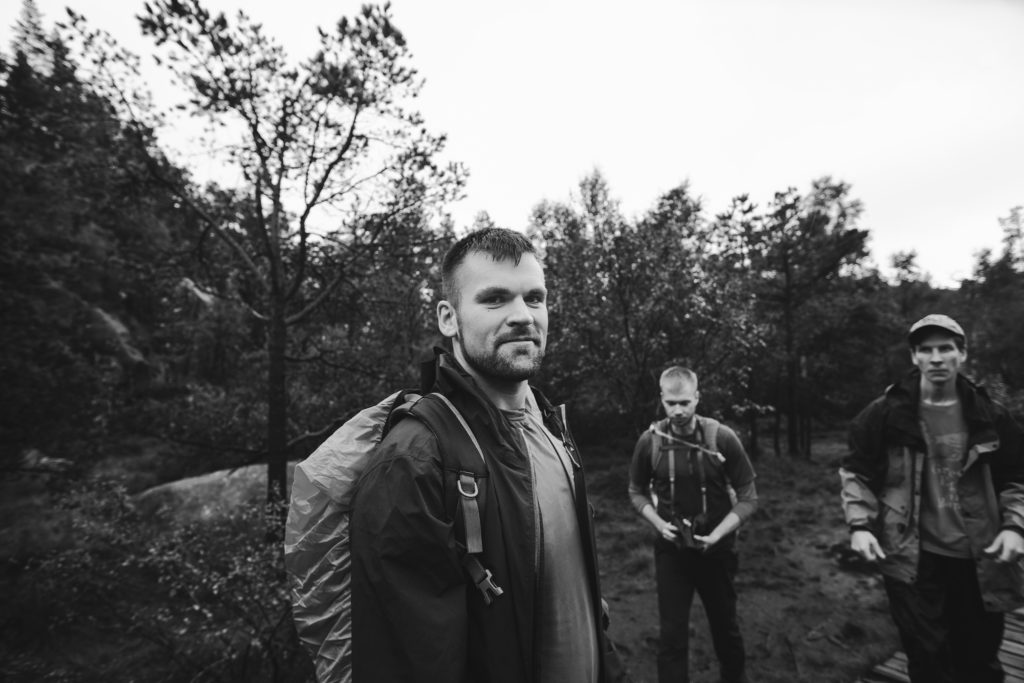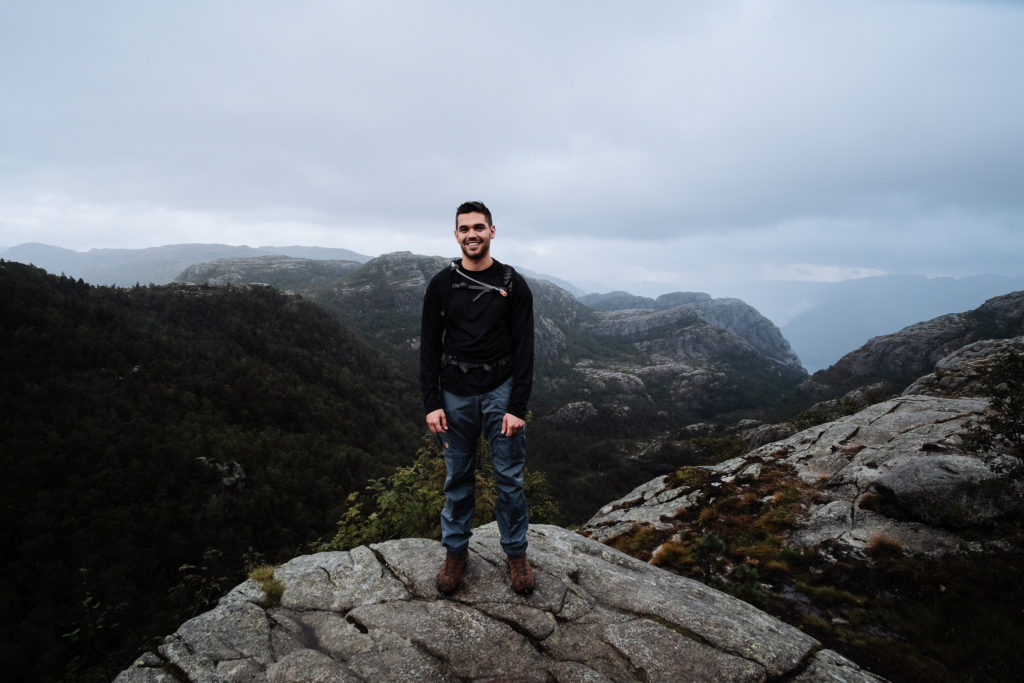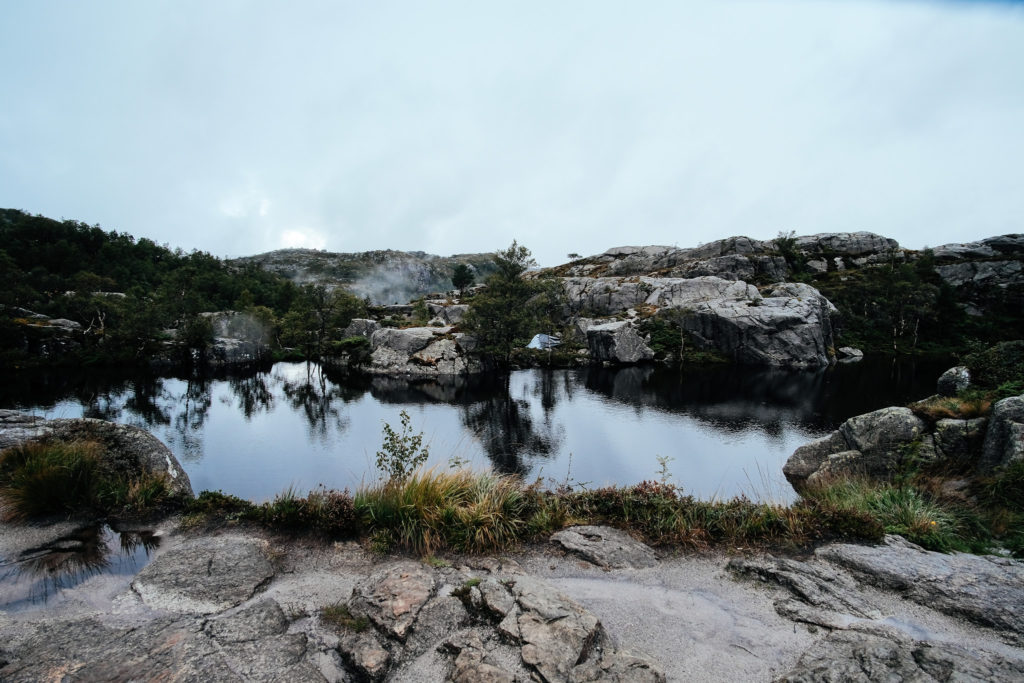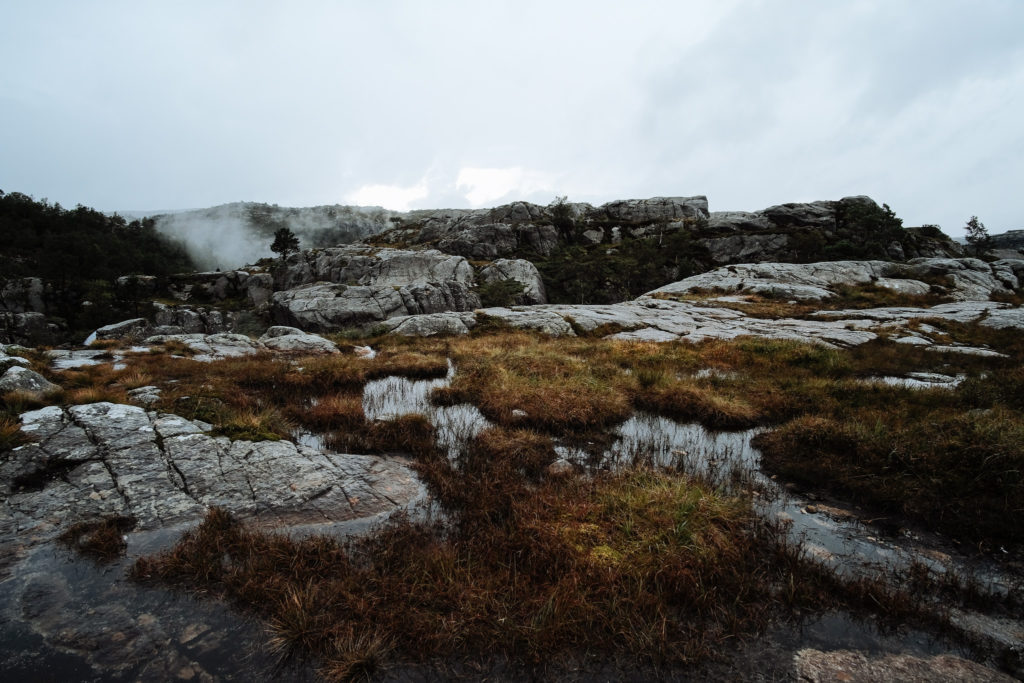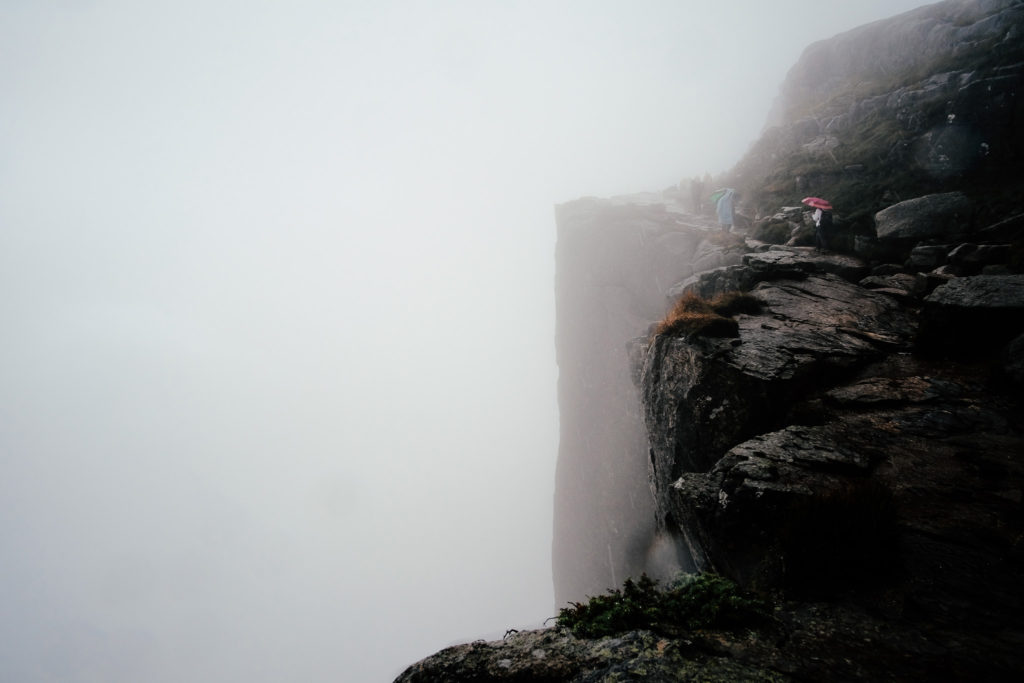 Right about now it started absolutely down pouring.. which was disappointing because we didn't quite get the view that we were hoping for. It did make for some awesome pictures though.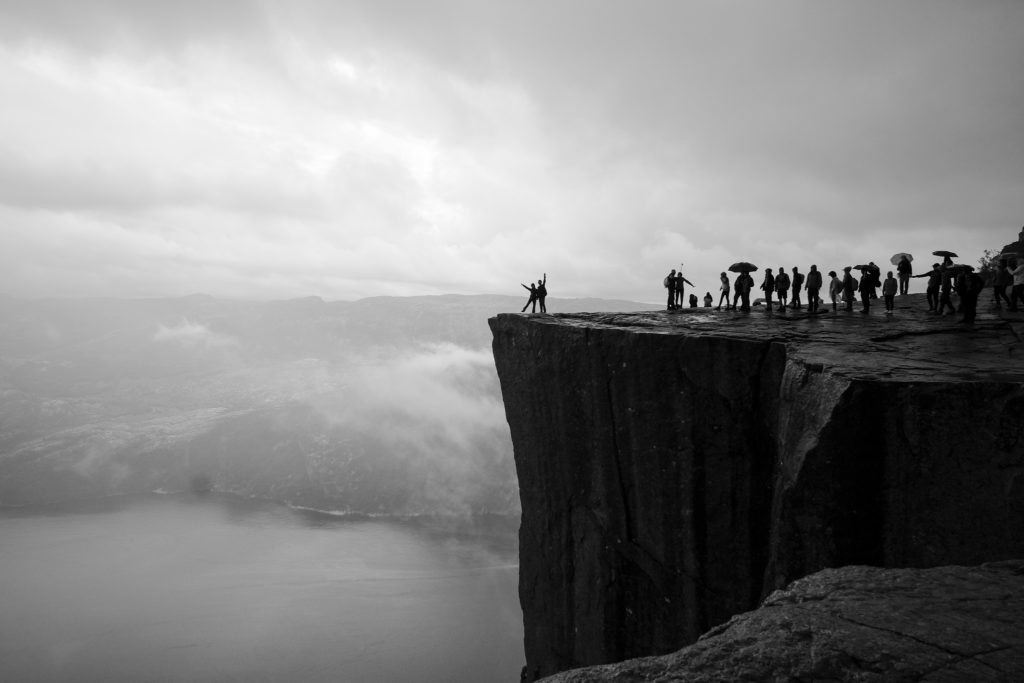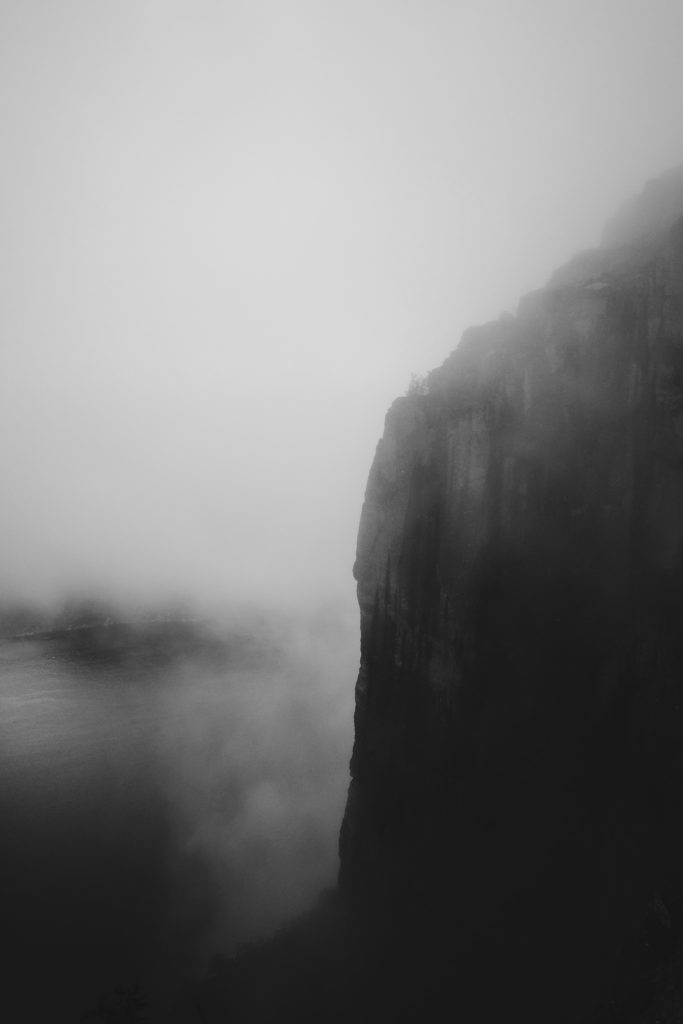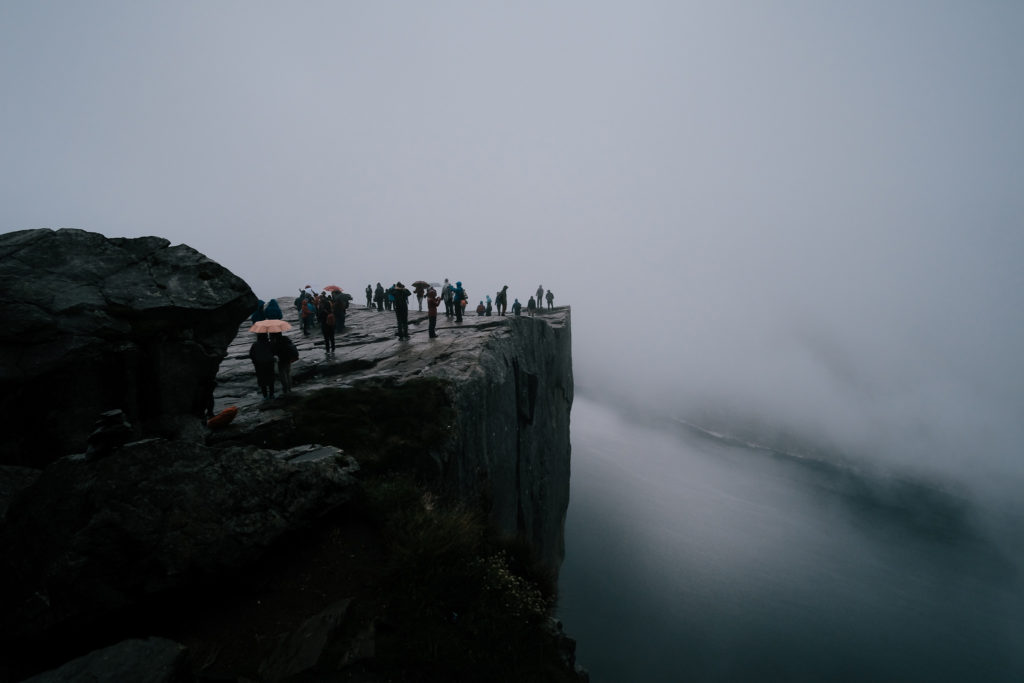 .. and right about now it started hailing so we began our hike back down.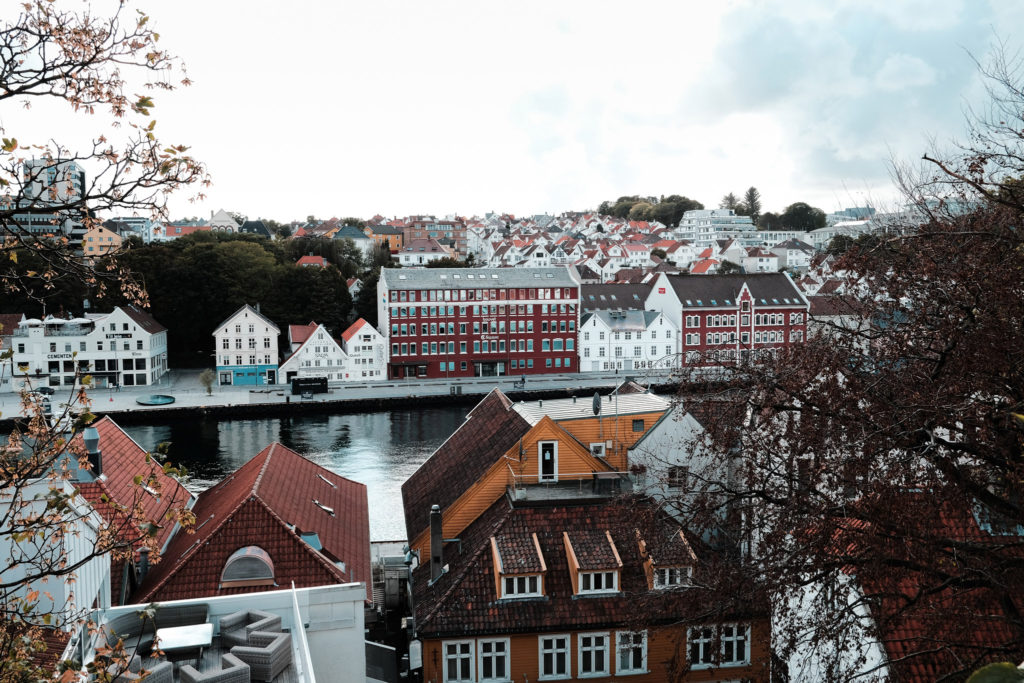 After hoping on the ferry back to Stavanger we finished up the day by walking around the town center and grabbing some dinner.. and beers of course.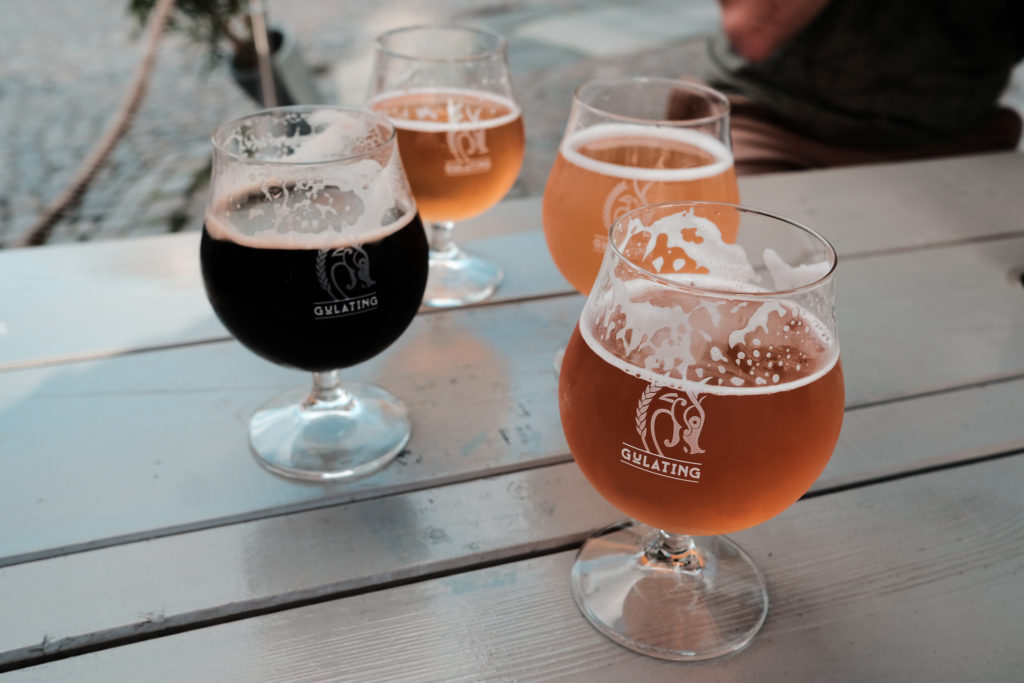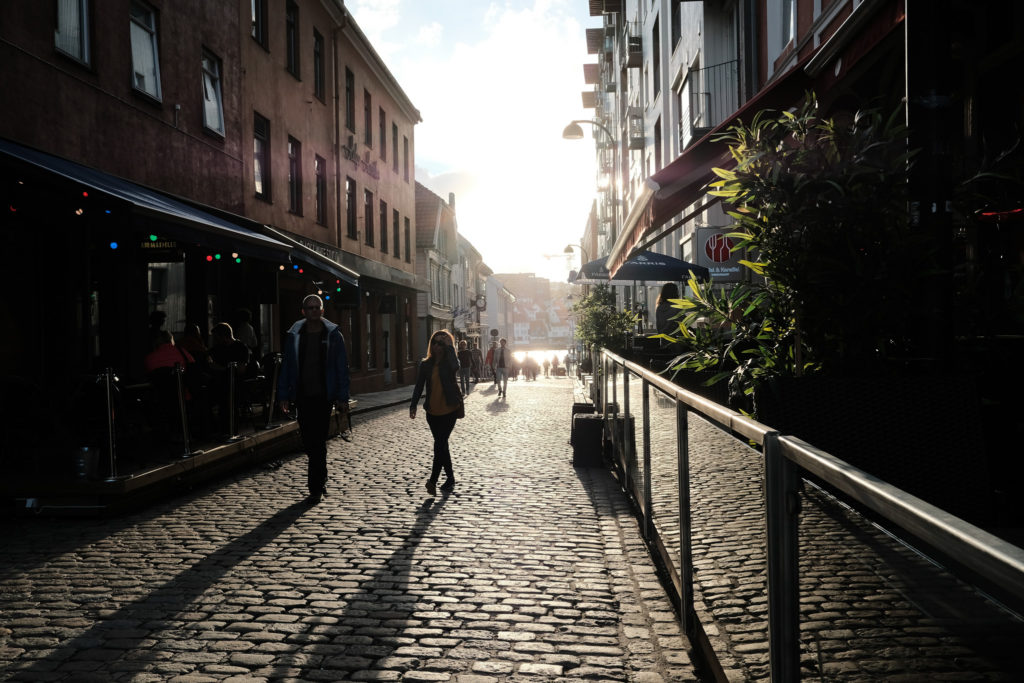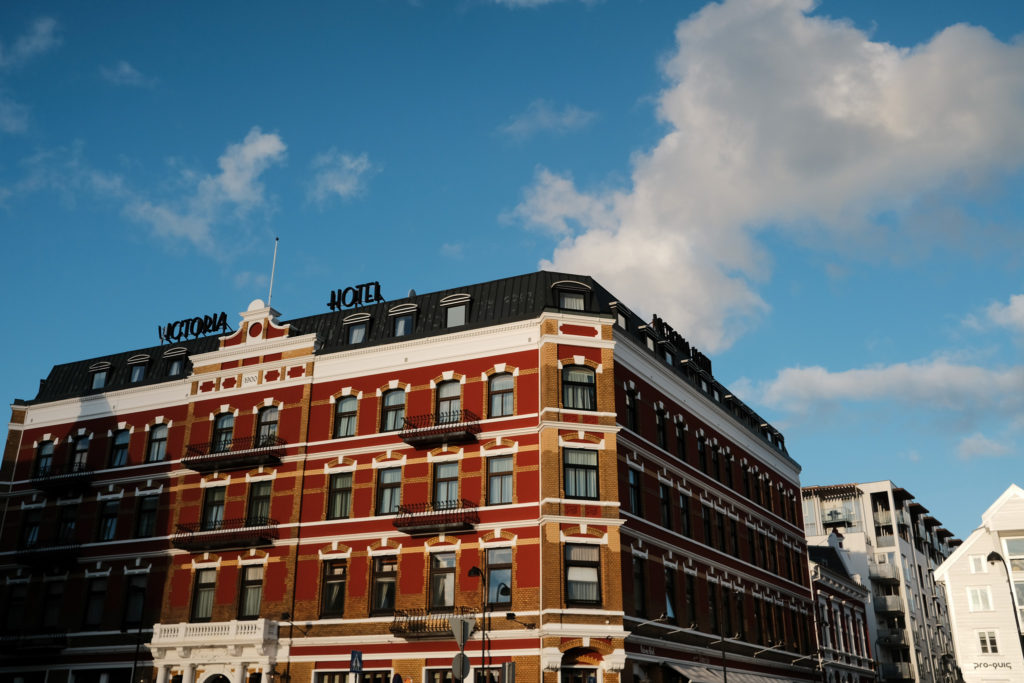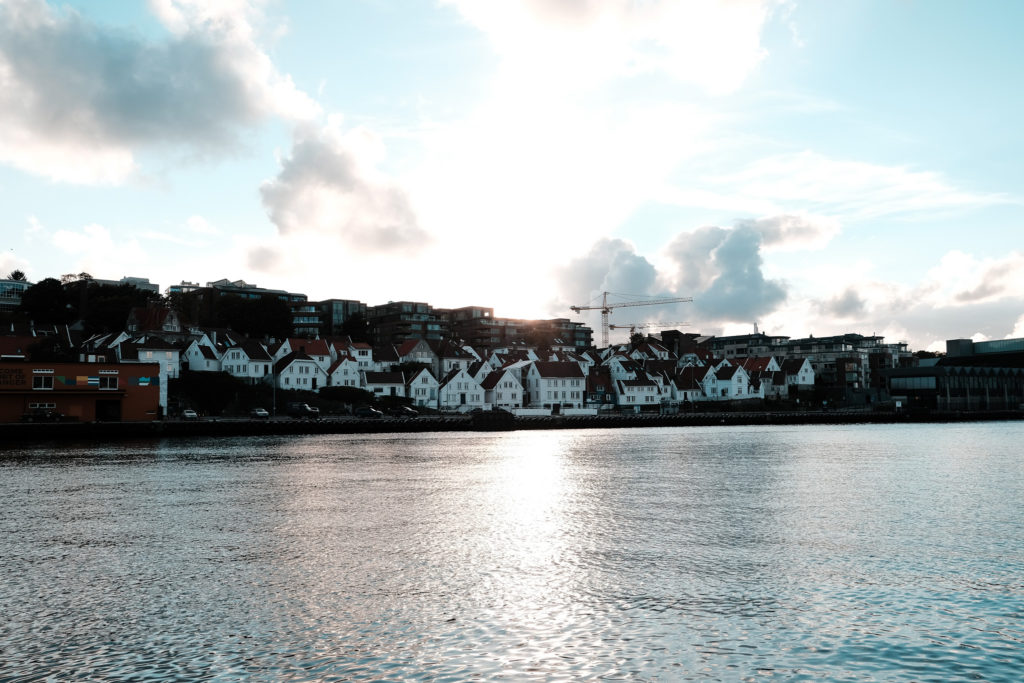 Day 3- Kjerag / Kjeragbolten
This was one of my favorite hikes, although the weather was less than cooperative for the back half and whole way down. It was an absolutely beautiful (and sketchy may I add) drive to the trailhead.
Hike distance: ~7.5 miles.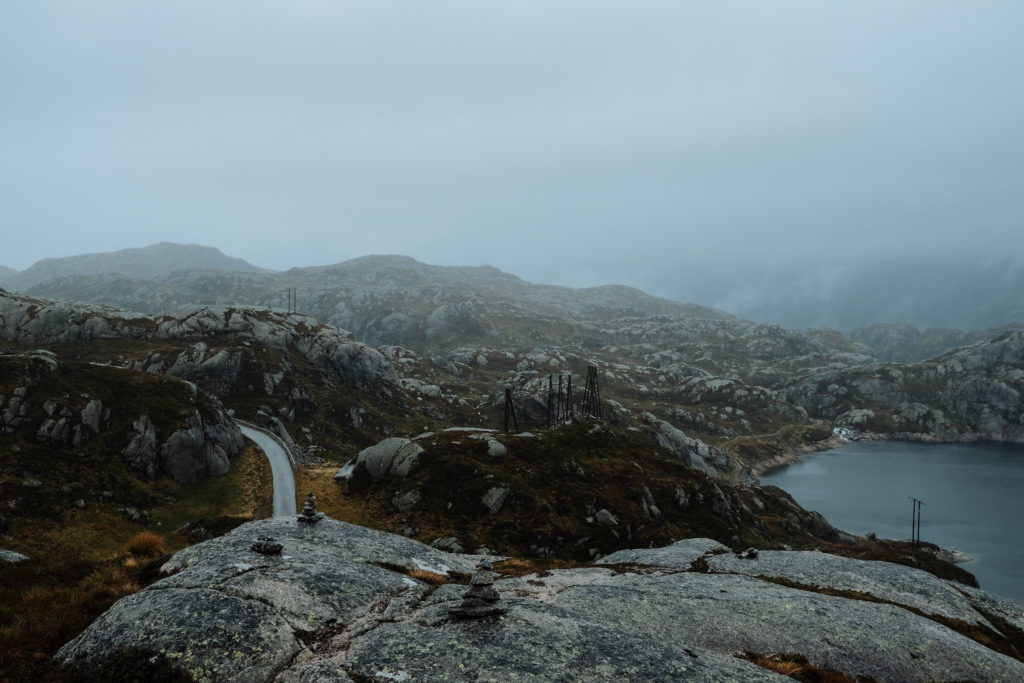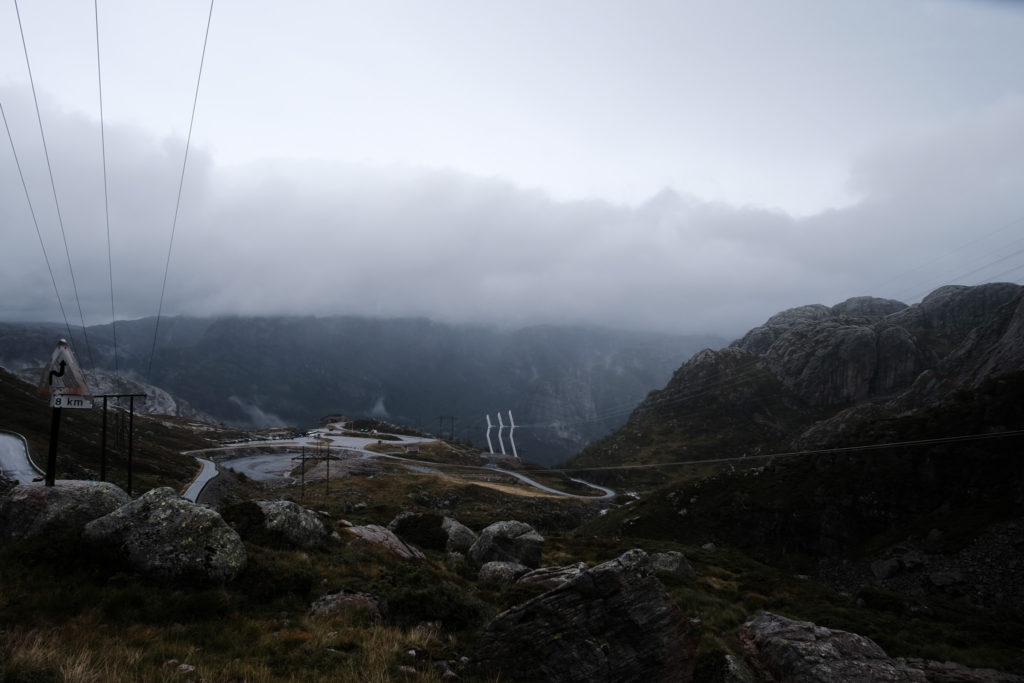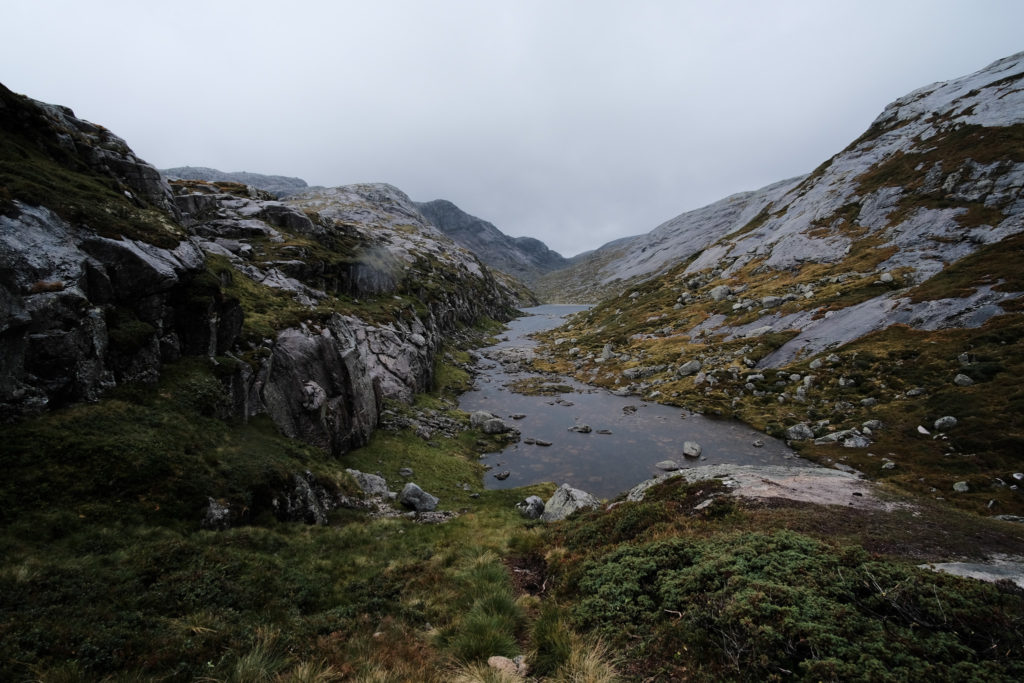 The hike was extremely slippery due to the steepness and rain. We also had to use chains at times to pull ourselves up I'd be lying if I said that I didn't fall a few times.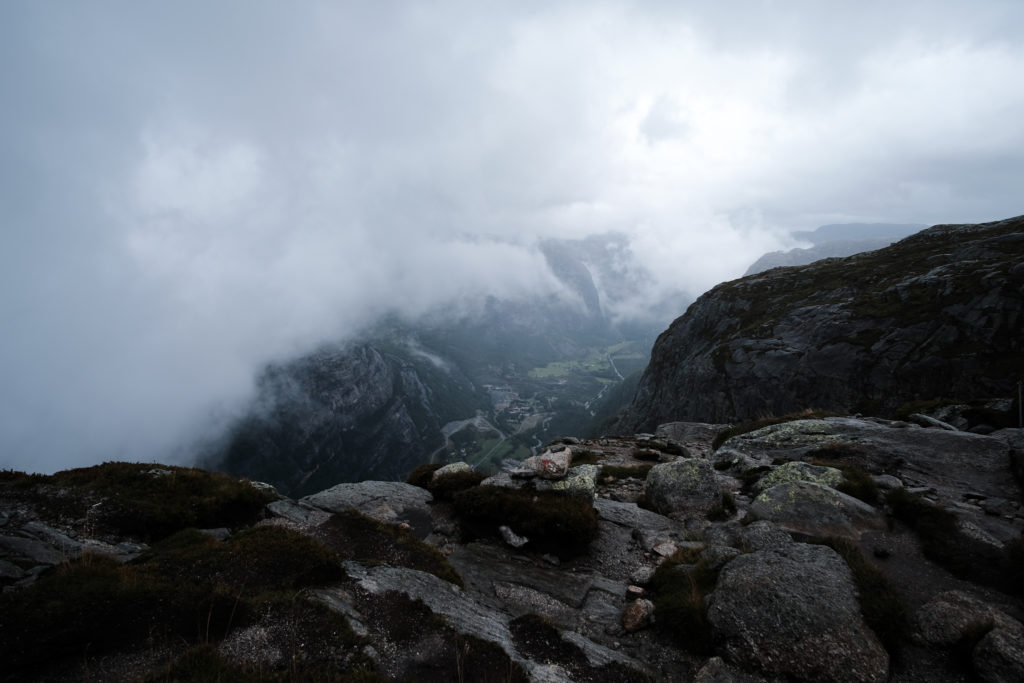 This is where we stopped for our lunch break. Shortly after we ended up getting rained and hailed on again so I had to put the camera away. That was a real bummer because the view at the end is absolutely phenomenal. Too bad I wasn't able to get out on the boulder. Maybe next time!
Day 4 – Travel to Bergen
Our next stop was Bergen. It was six hours away but we passed two beautiful waterfalls on the way there. The first one is known as Langefossen and the second is called Latefossen. The entire time driving the country was beautiful so we didn't mind the long drives.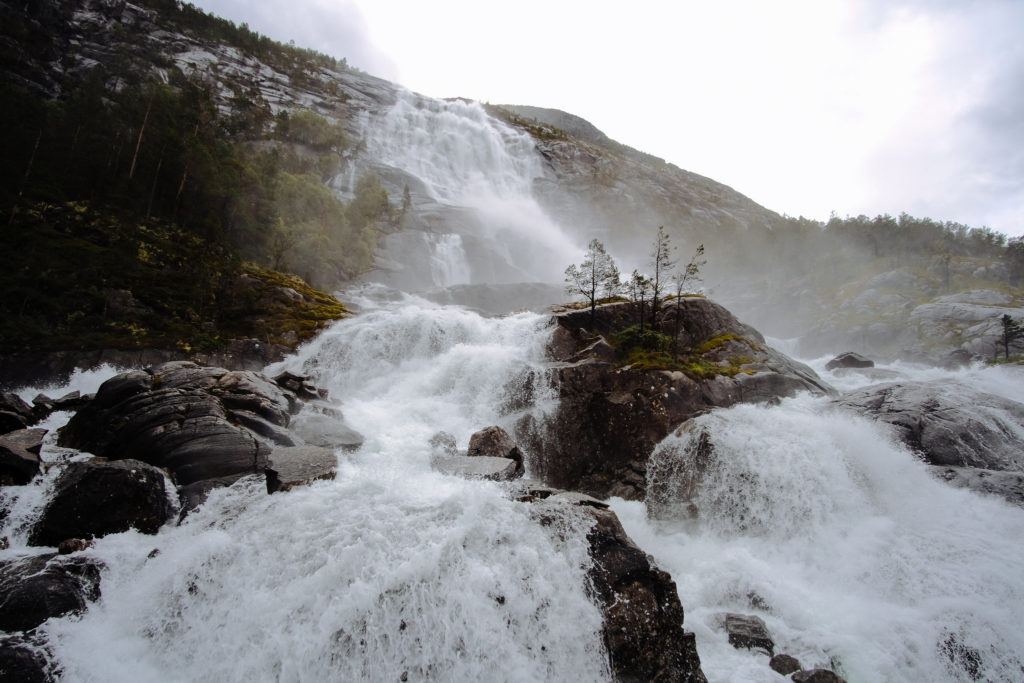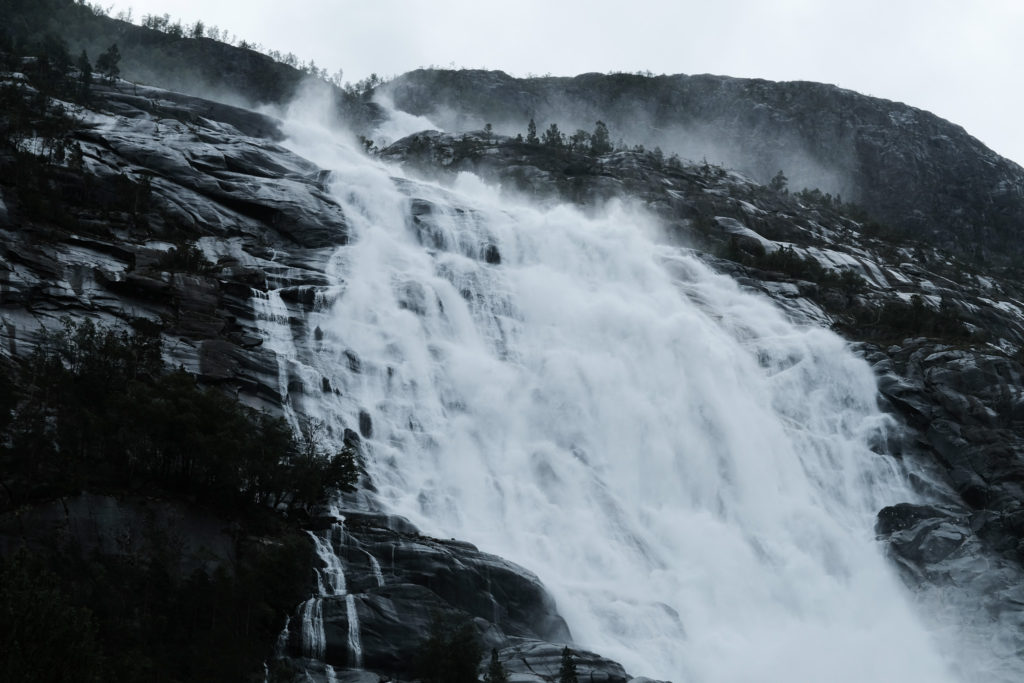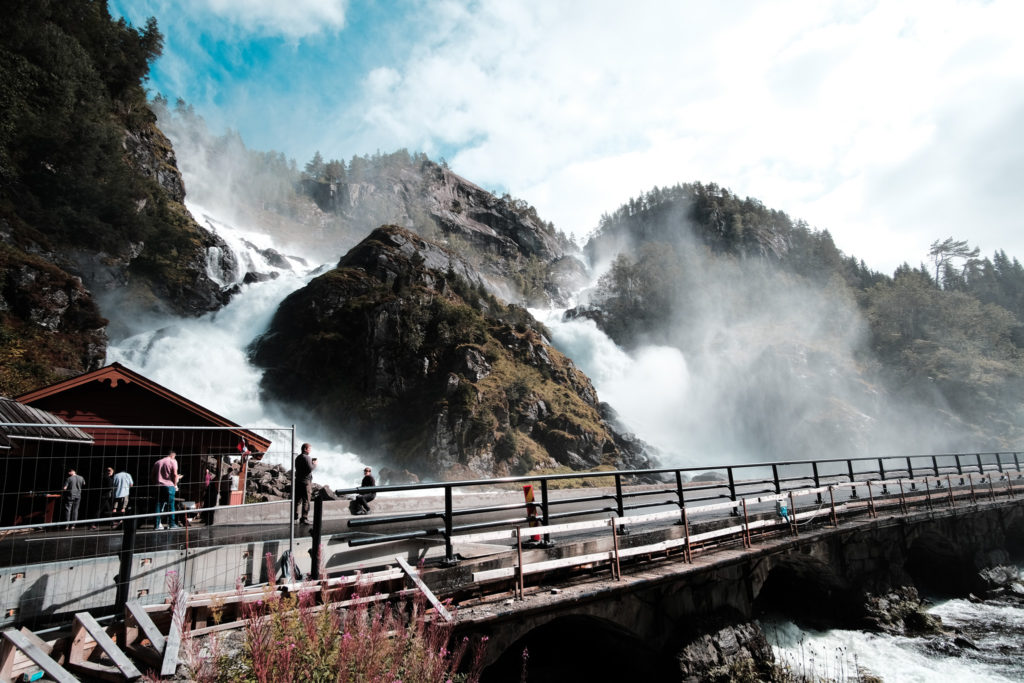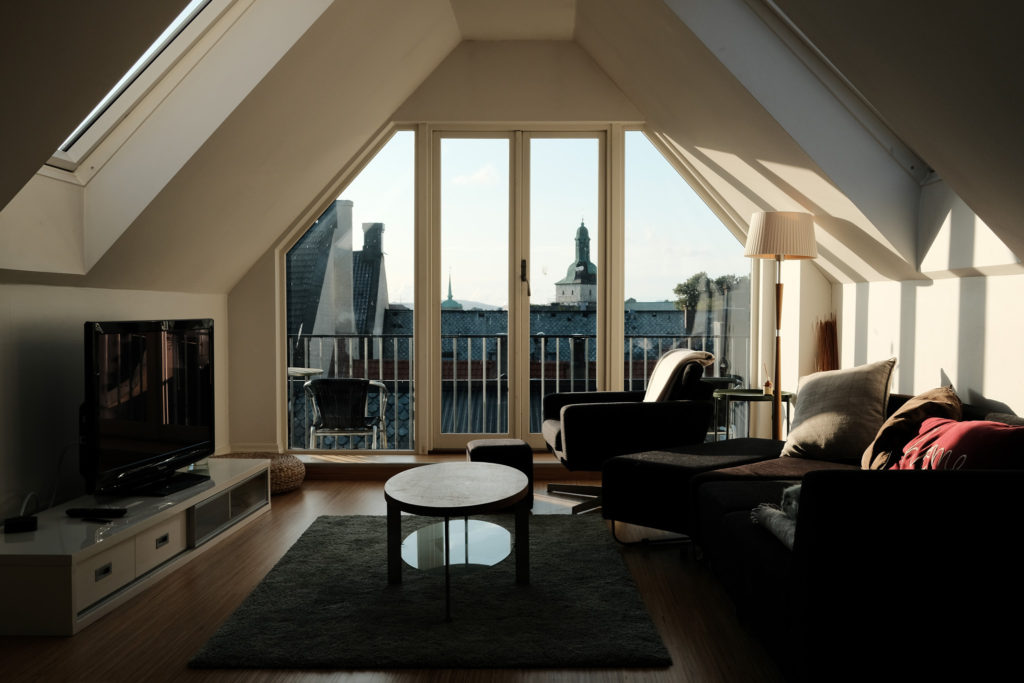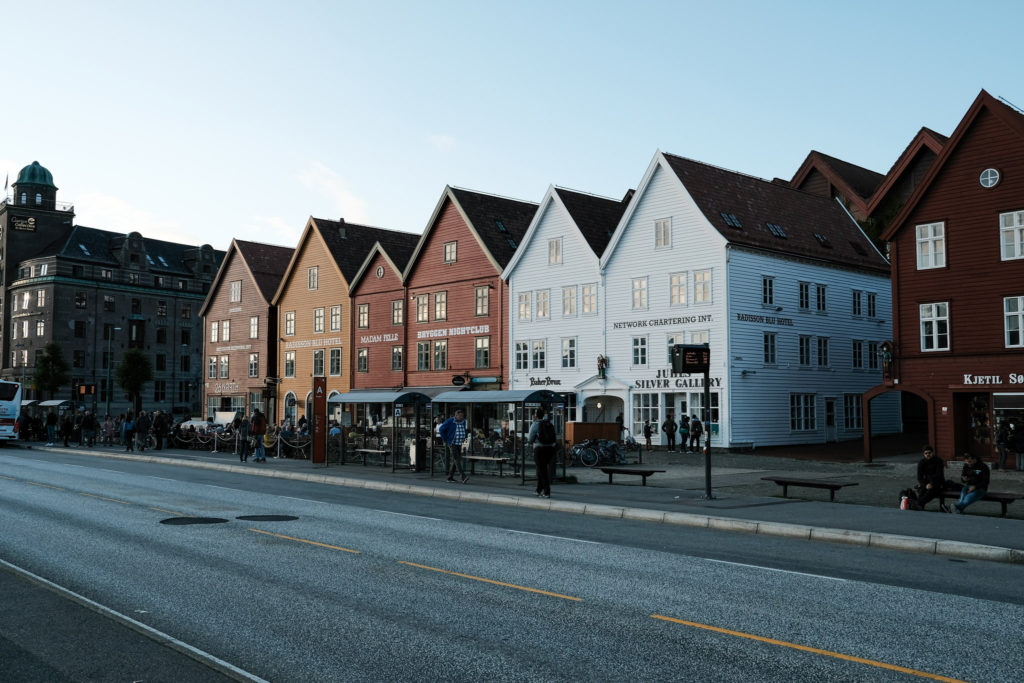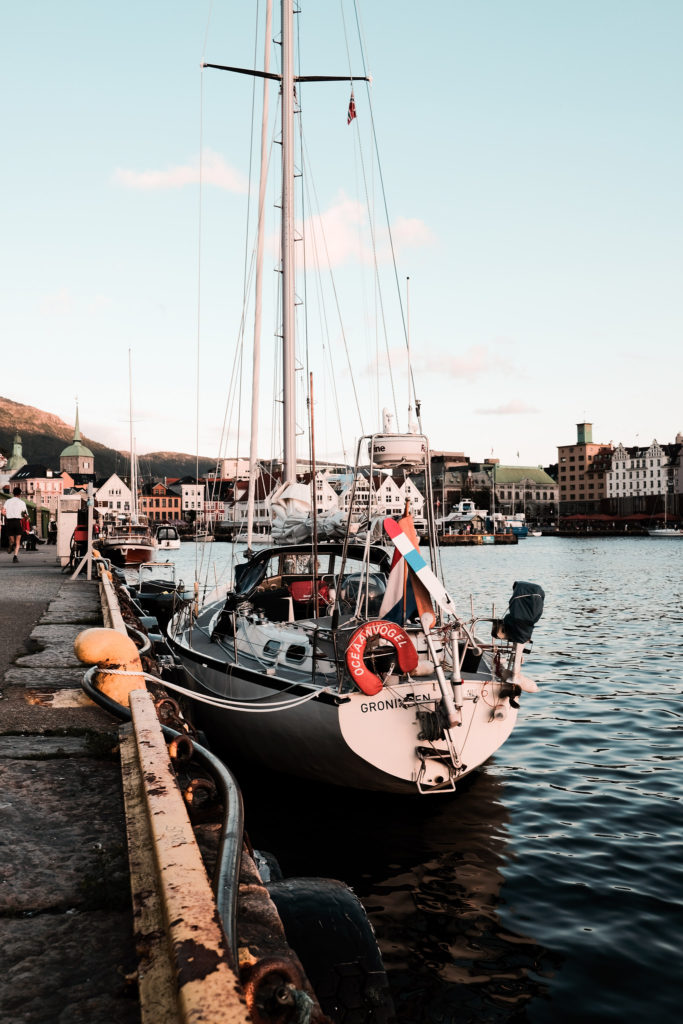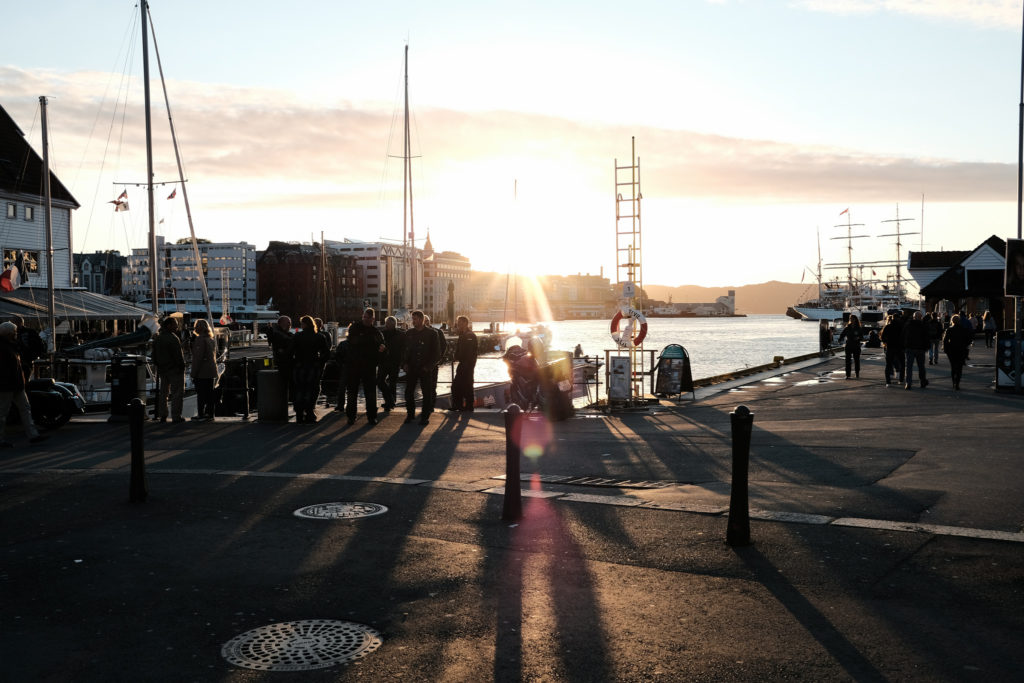 Day 5 – Travel to Odda
The morning was spent in Bergen and the afternoon driving to our next destination Odda. This stop was a basecamp for our strenuous hike the next morning Trolltunga.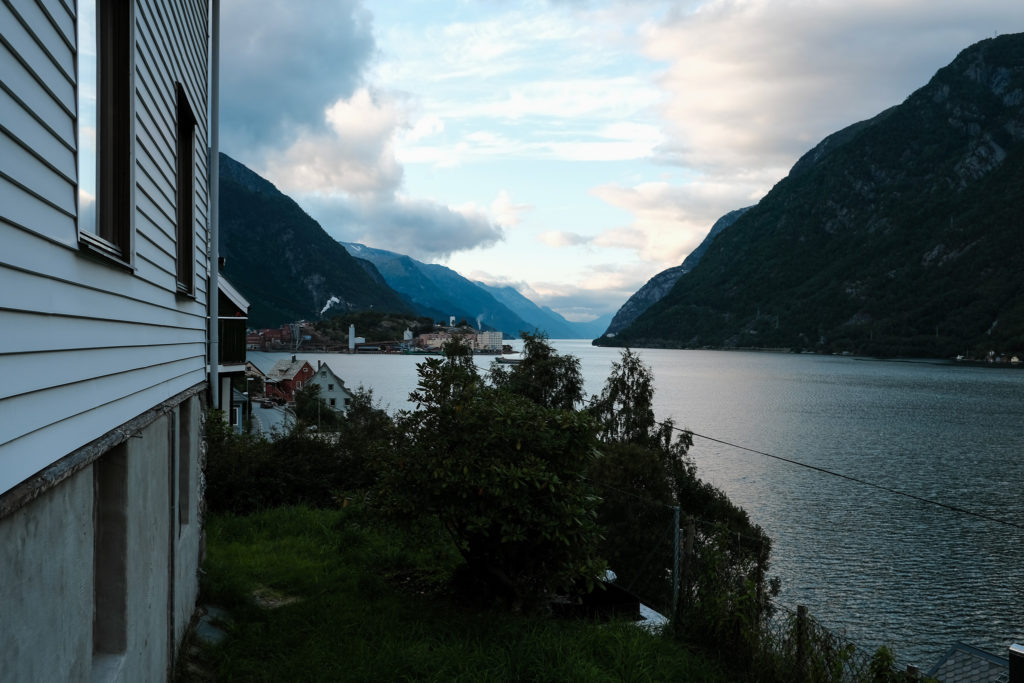 I was really hoping to do some star photography here but there was no such luck due to cloud cover.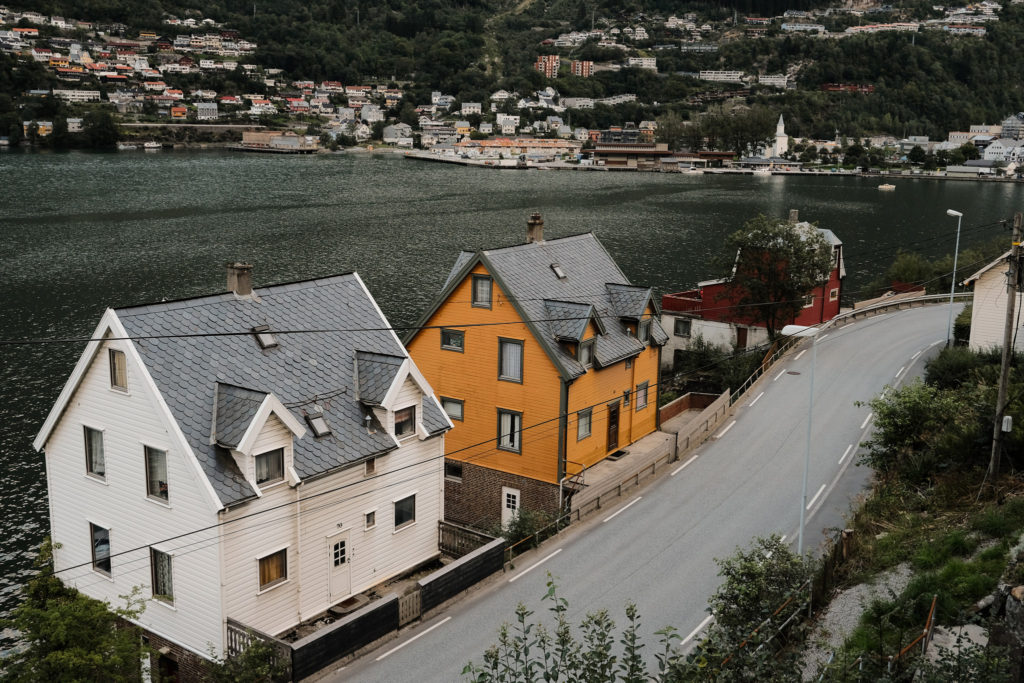 Day 6 – Trolltunga
Wake-up time ~5:00am
Hike Distance: ~17 miles
Trolltunga was by far the longest hike we did so I am really glad that we started early. The hike is a popular tourist spot so this one was really crowded.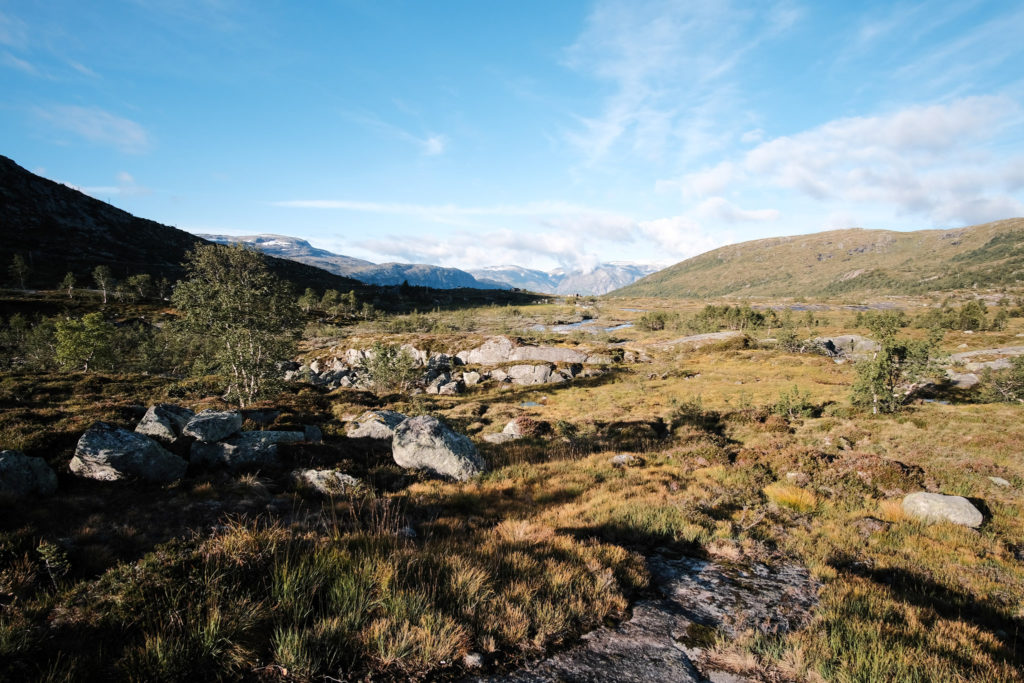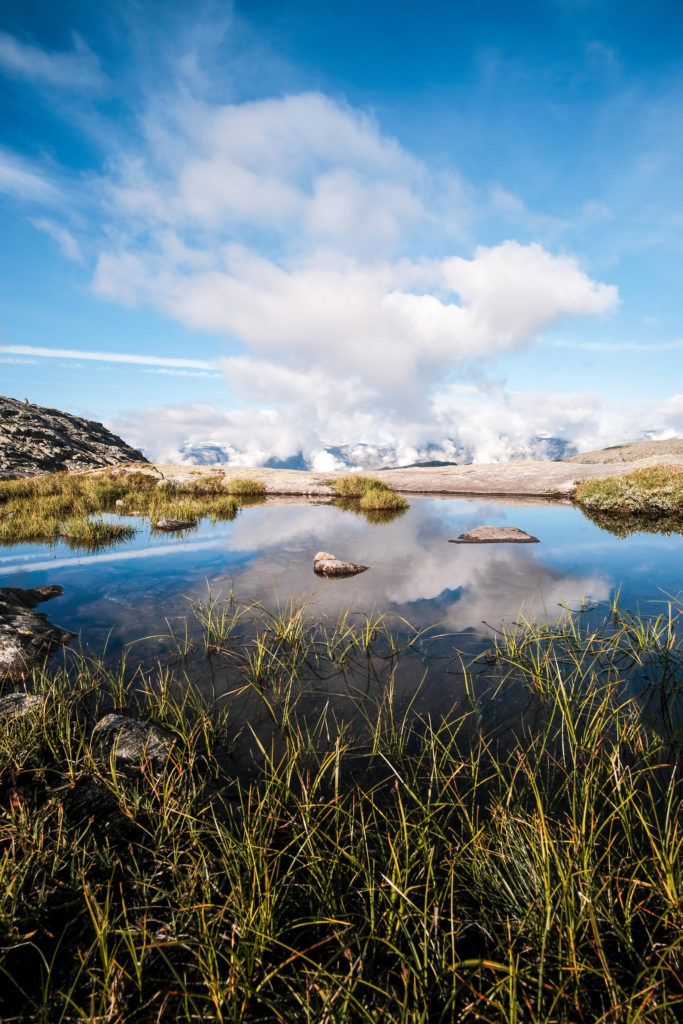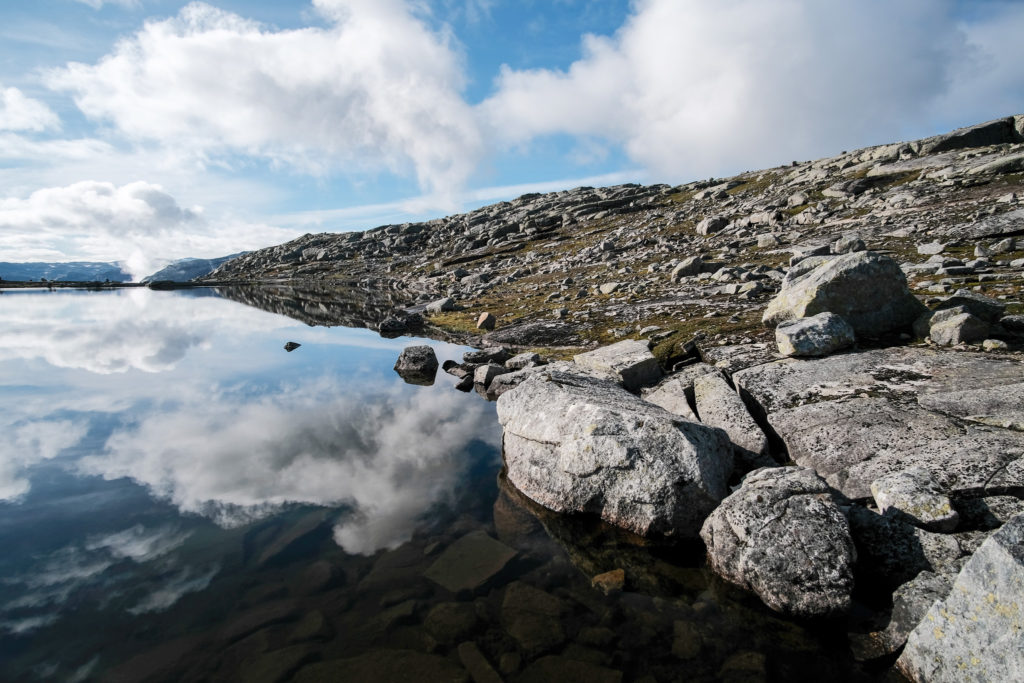 The trail up was beautiful and there are a ton of little lakes/ponds on the way.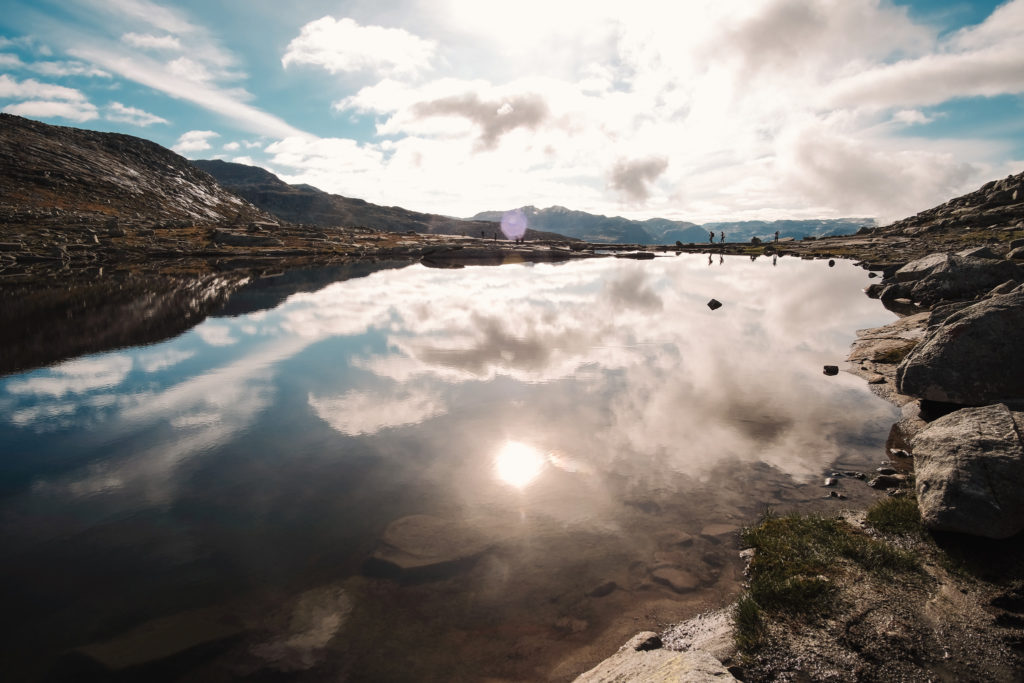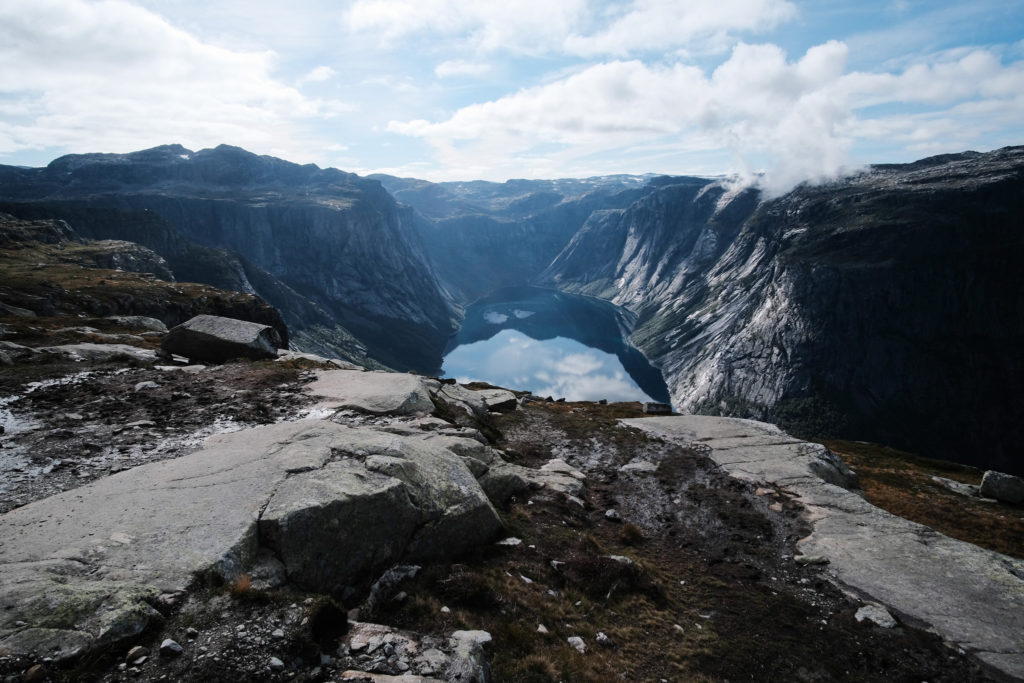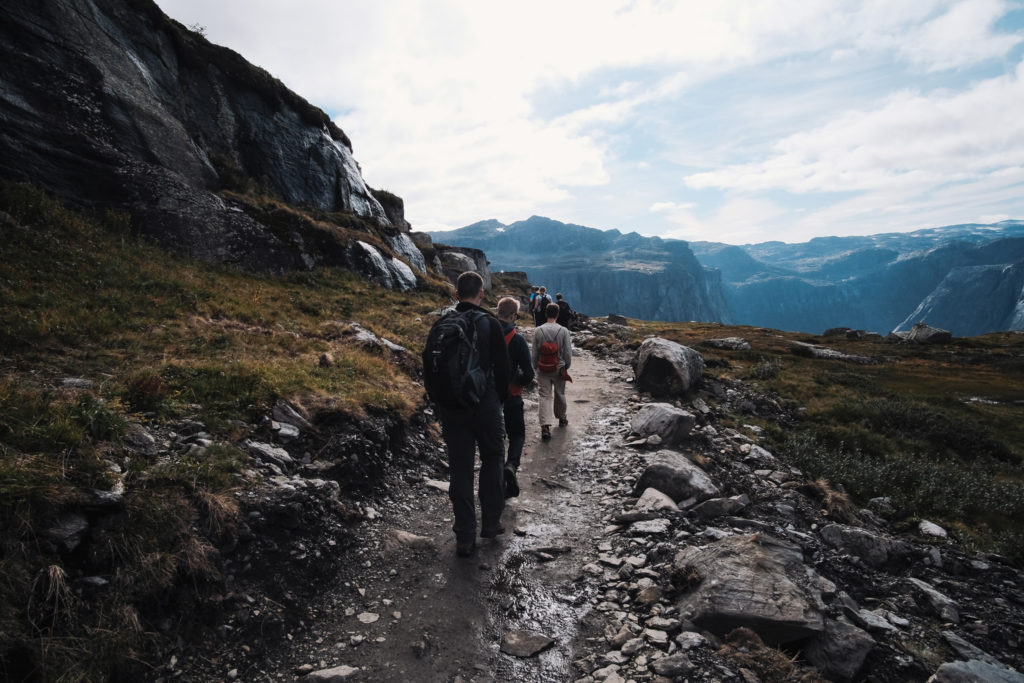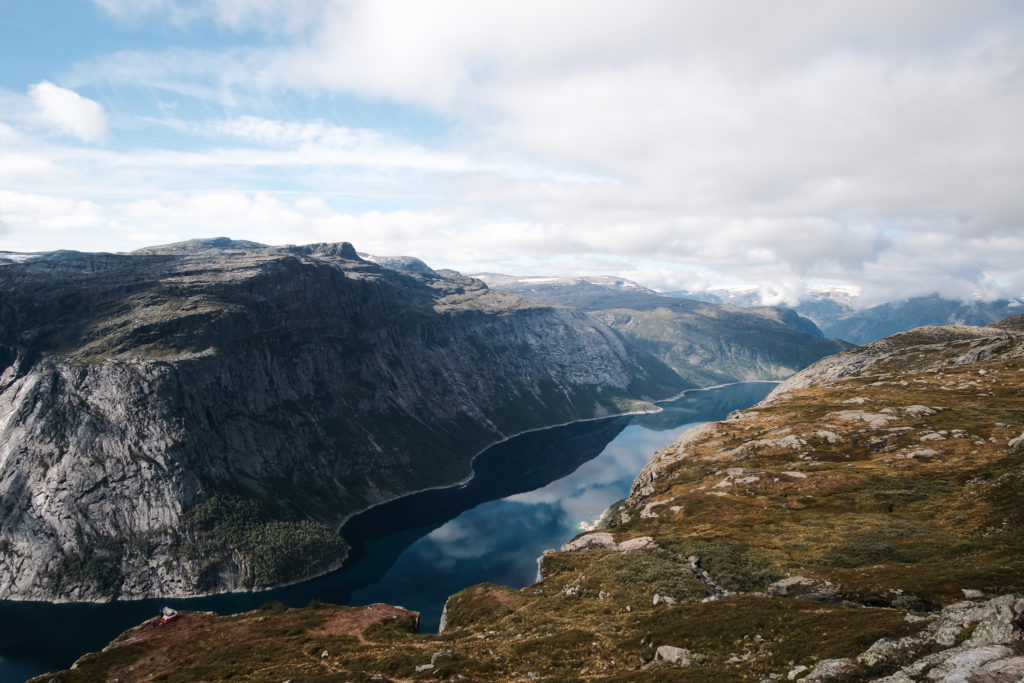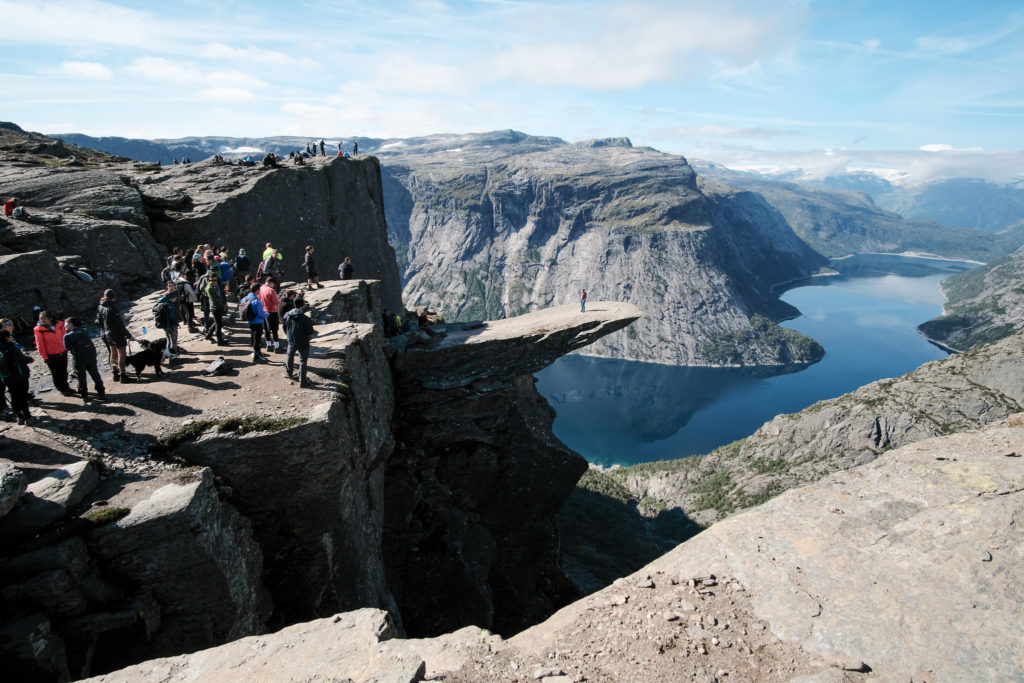 Seeing as it was an hour plus wait to get the famous "Trolltunga Picture" we decided to forego that. After the hike we made our way to the next AirBnB in Flam, had some dinner, and called it a night.
Day 7 – Norway in a Nutshell
I'd call this a lazy day.. we spent the morning a Fjord cruise and the afternoon on a scenic bus and train ride around the Flam area. It was cool but didn't really offer much of what we hadn't already seen while driving. I'd probably skip this one next time around.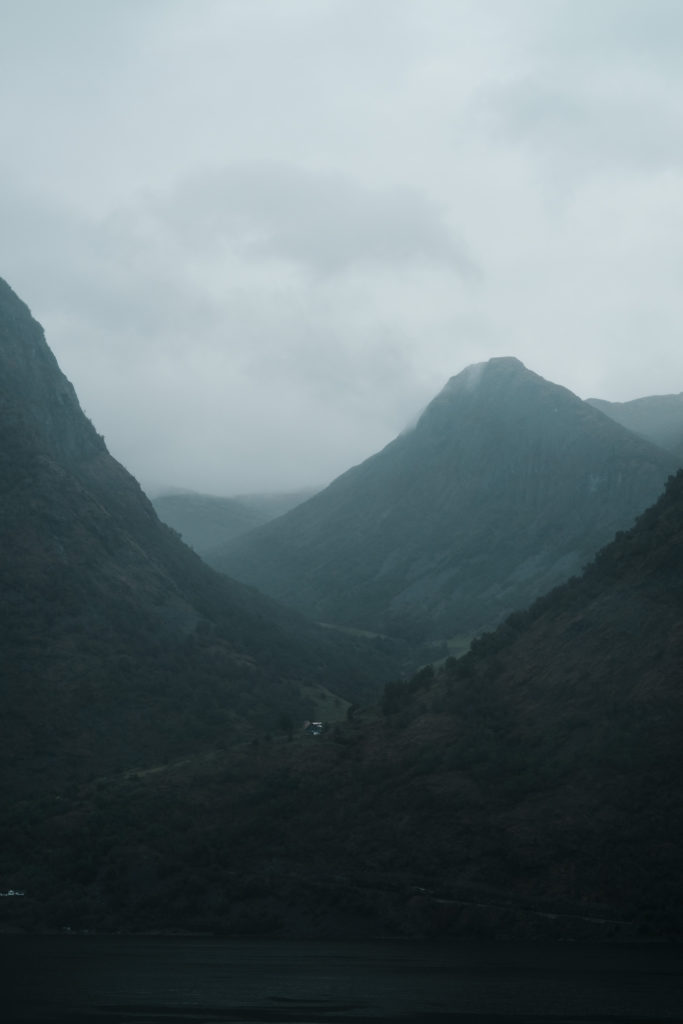 Afterwards we made our way to our next AirBnB in Slinde located right on the water, enjoyed the views and had a couple of beers.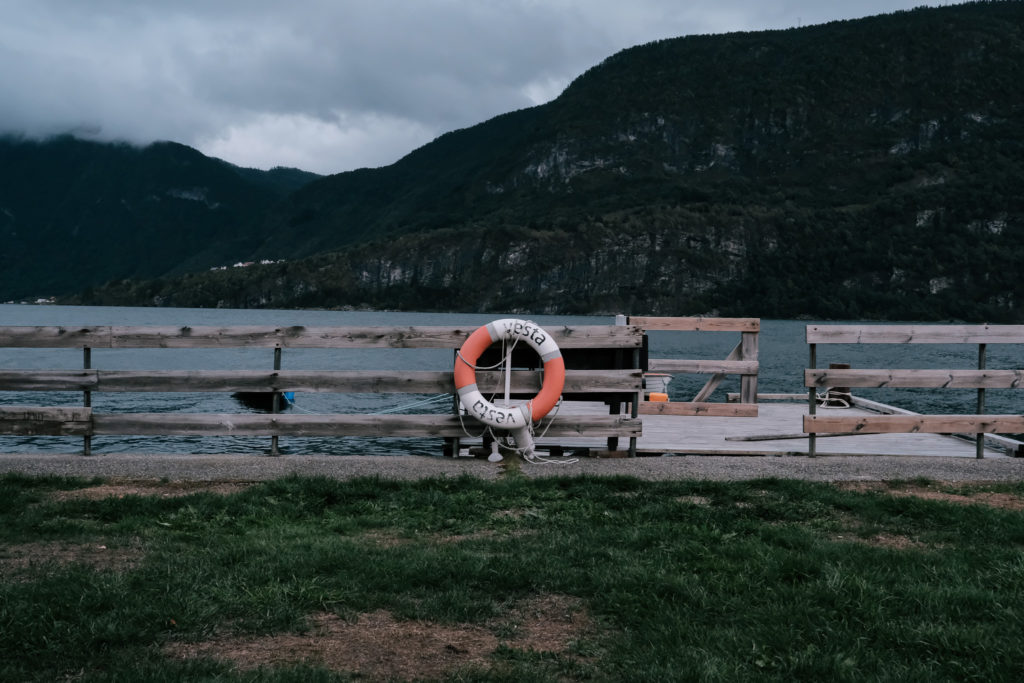 Day 8 – Beseggen Ridge
Originally we had planned on hiking Beseggen Ridge the following morning but decided to move this hike up a day early in order to have a better shot at dodging the rain.
This hike is traditionally not done in a loop. Instead we opted to hike to the middle, which is where the iconic "ridge" is located and then turn back as we did not have a method of transportation back to the car.
Hike Distance: ~8.7 miles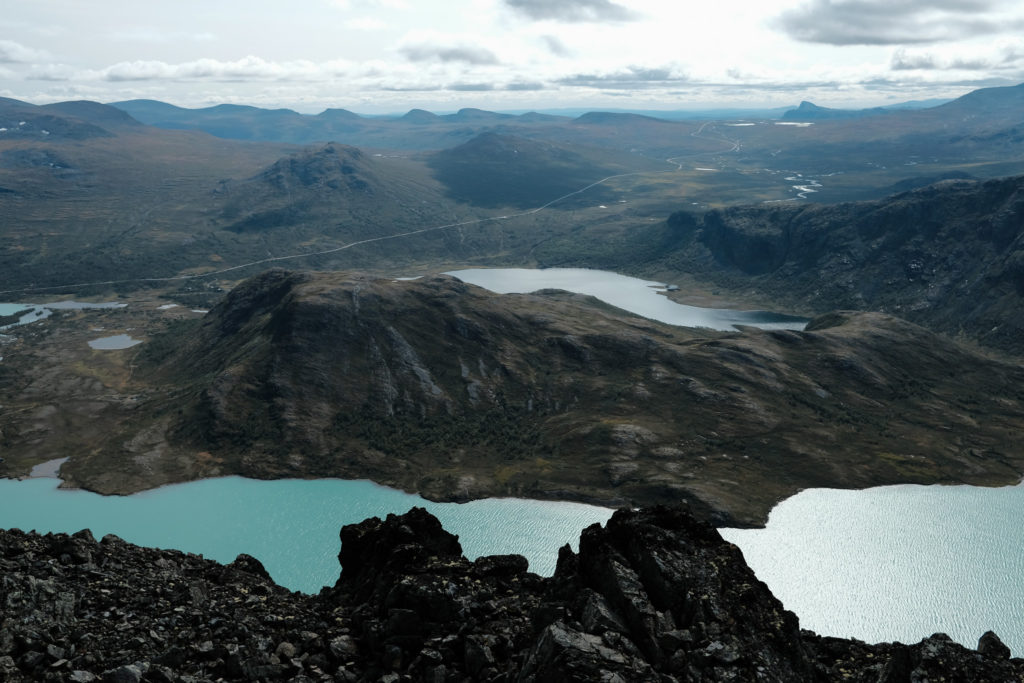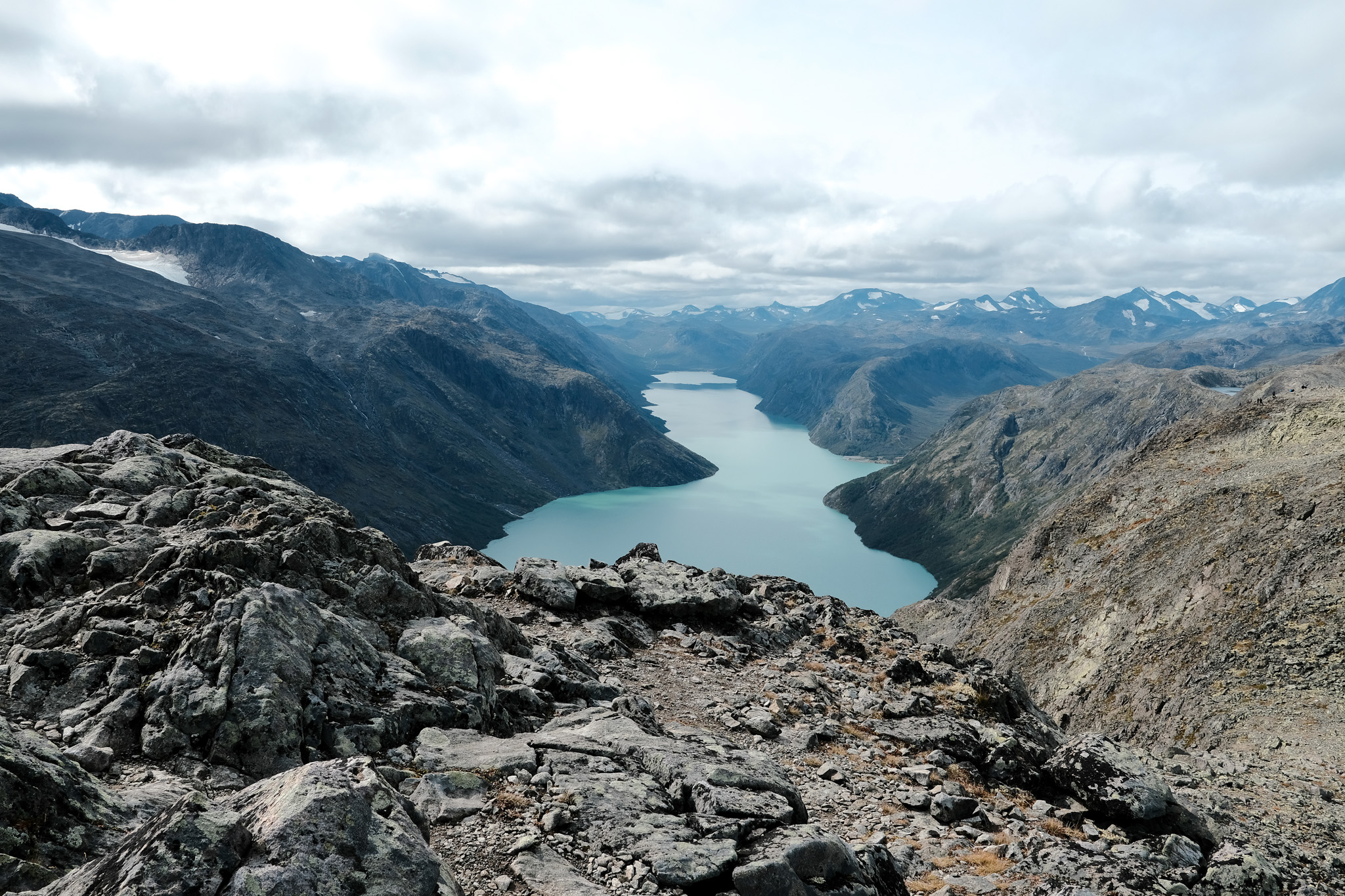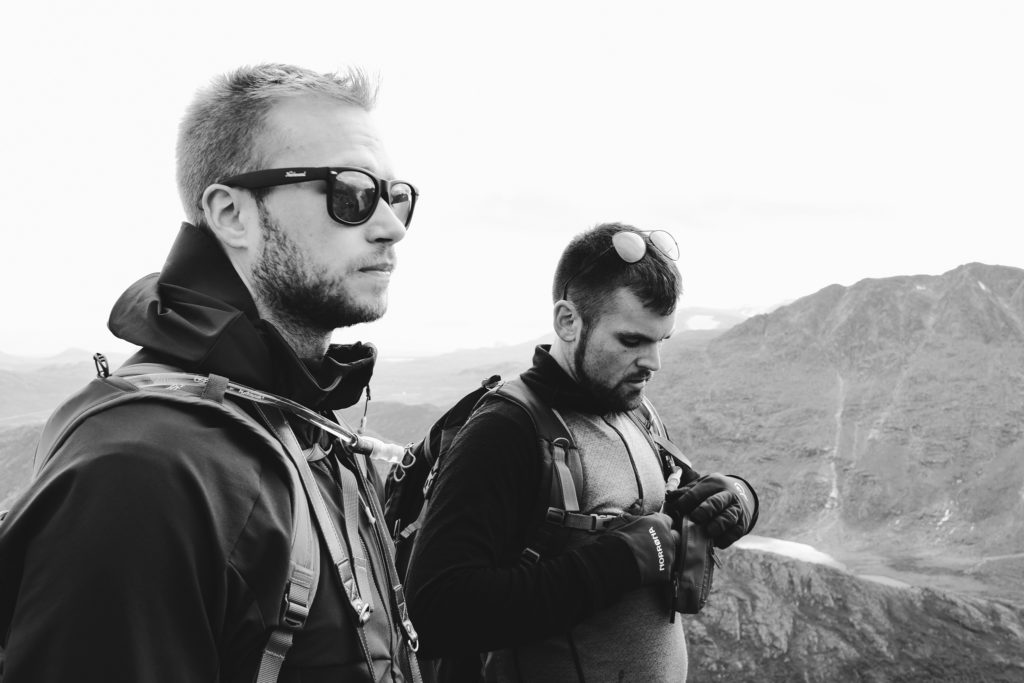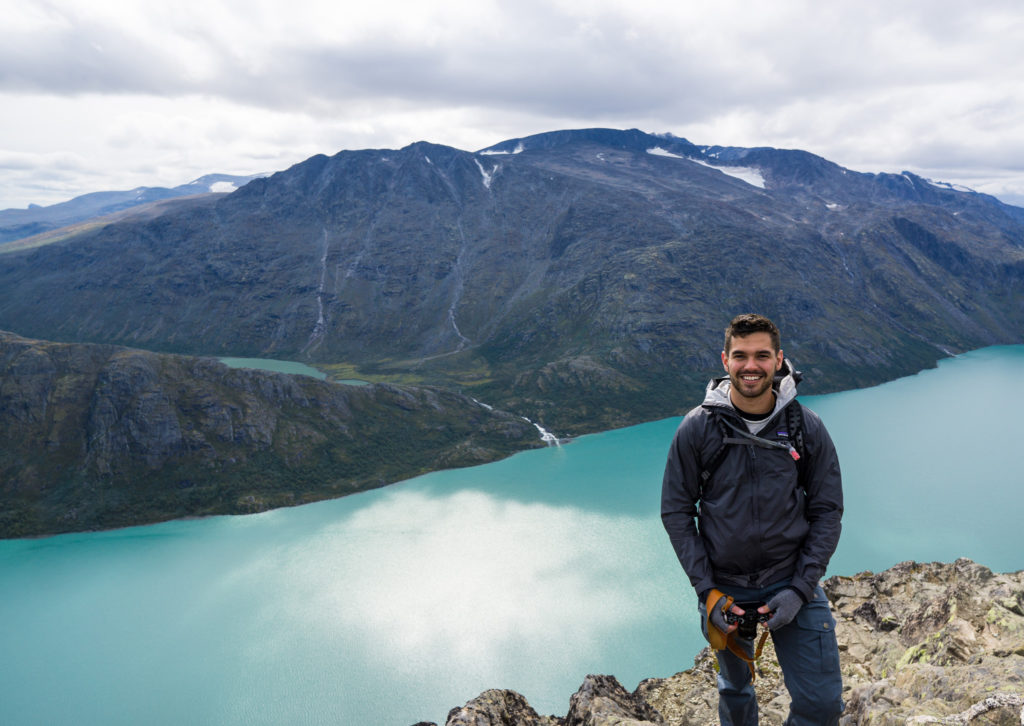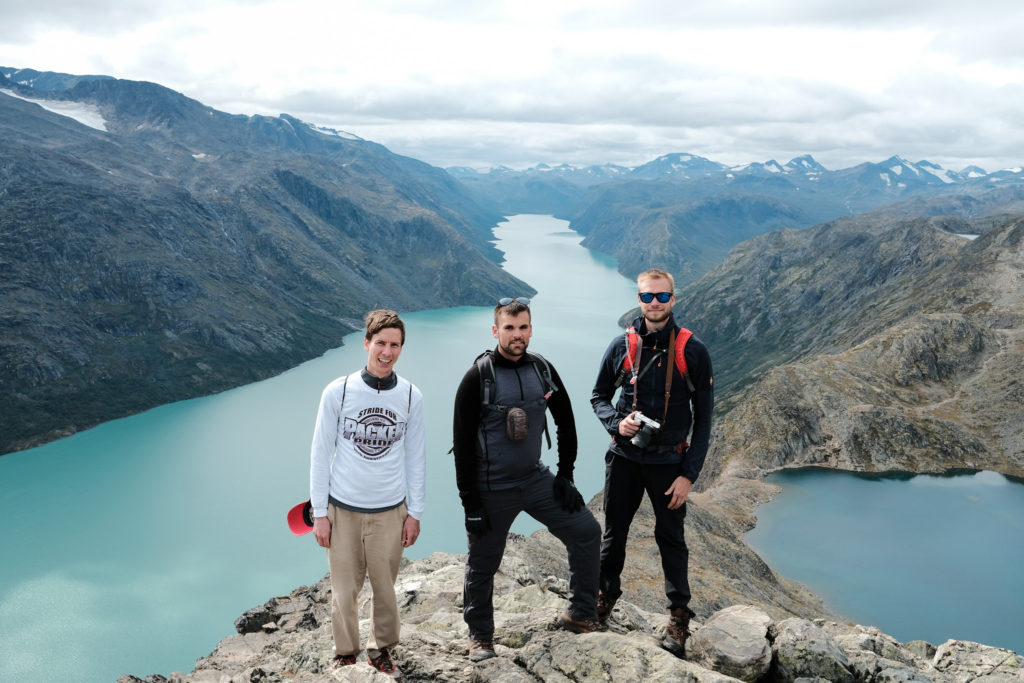 Our accommodations for the next two nights was Nordigard Blessom, a historic Norwegian farm that dates back to the 17th century. Both mornings included a traditional breakfast and good company (seriously the guy from Sweden was awesome!), with most pieces of the meal sourcing from the farm itself.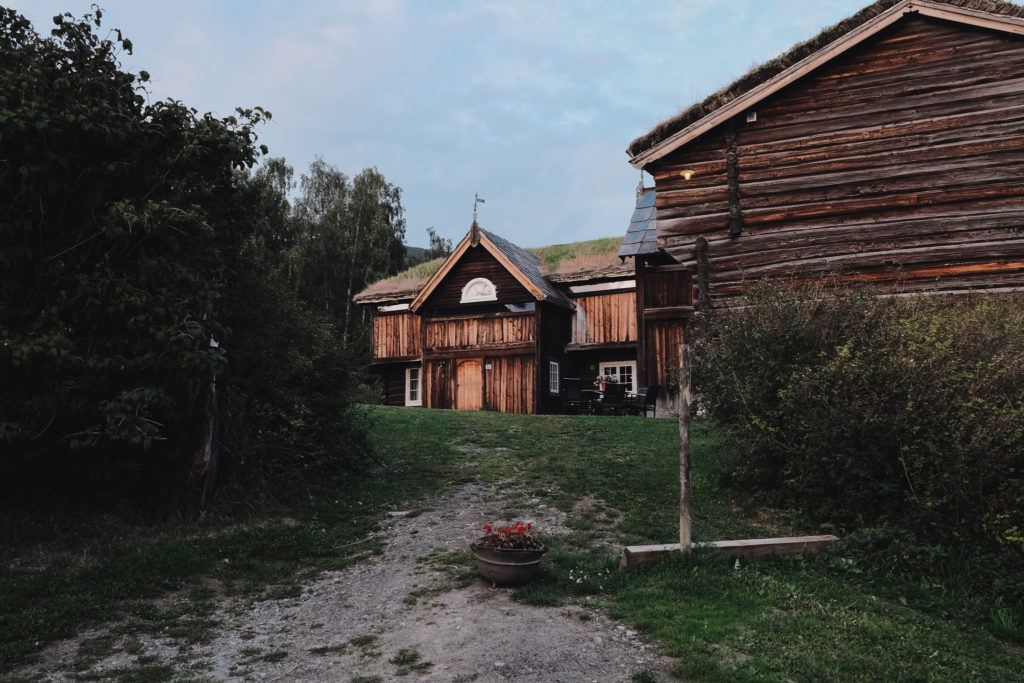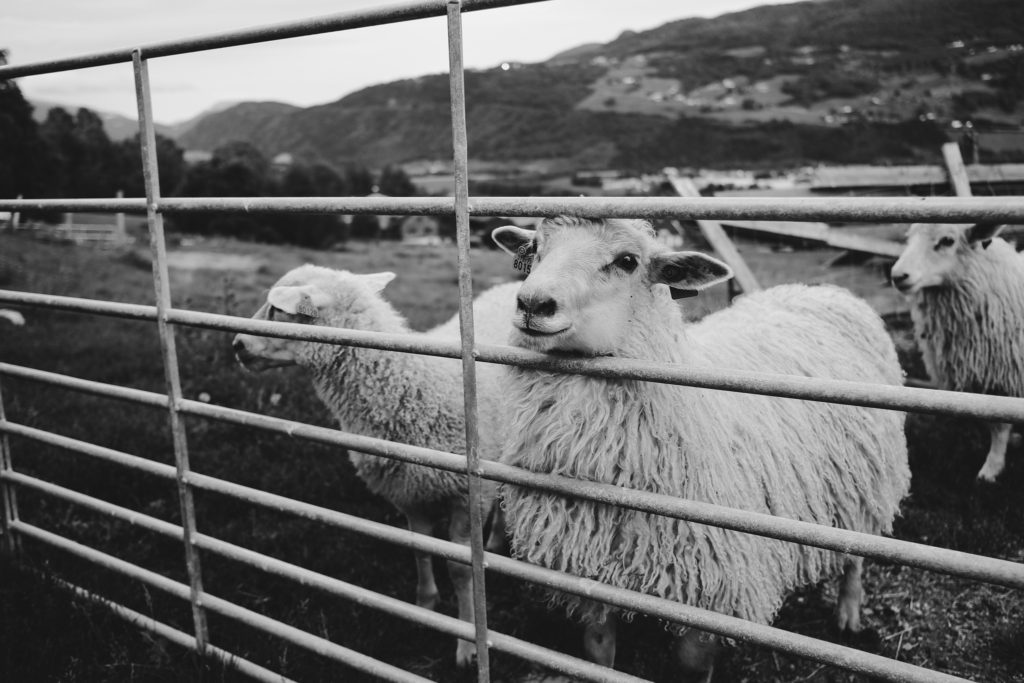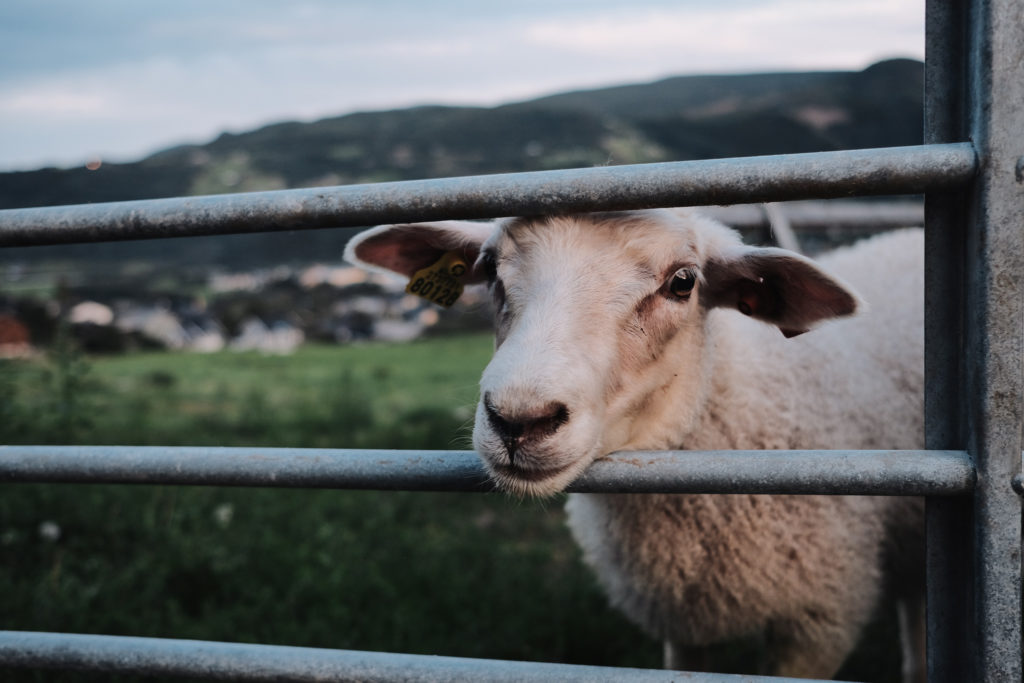 We ended up staying in the "The Hall", which can be found in the middle. It was built in 1779.
Day 9 – Vaga, Lom, and the Farm
Due to rescheduling our hike at Beseggen there was not much on the agenda today given the weather. We visited two Stave churches, one in Vaga, and another in a nearby town Lom.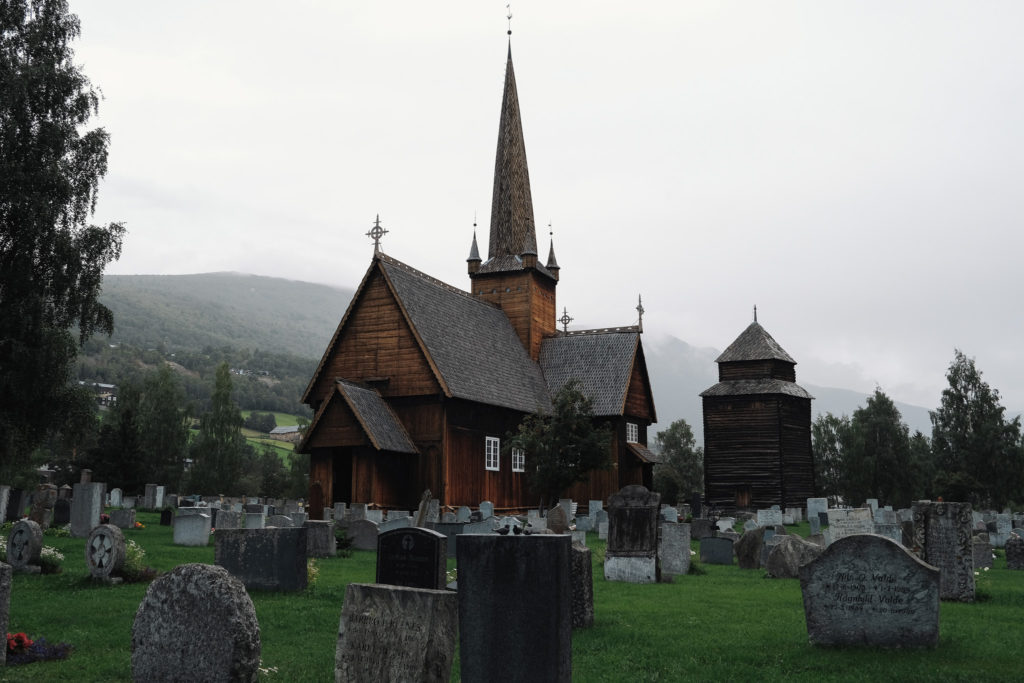 Here is the historic Stave church located in Vaga proper. It was built in 1150 but underwent significant reconstruction in from 1626-1628.
Day 10 – Oslo
We spent the last day driving from Vaga to Oslo. The trip only took a few hours so the afternoon was spent on the Oslo waterfront and town center. It would have great to spend more time here but we were able to check out the Palace and the more touristy areas.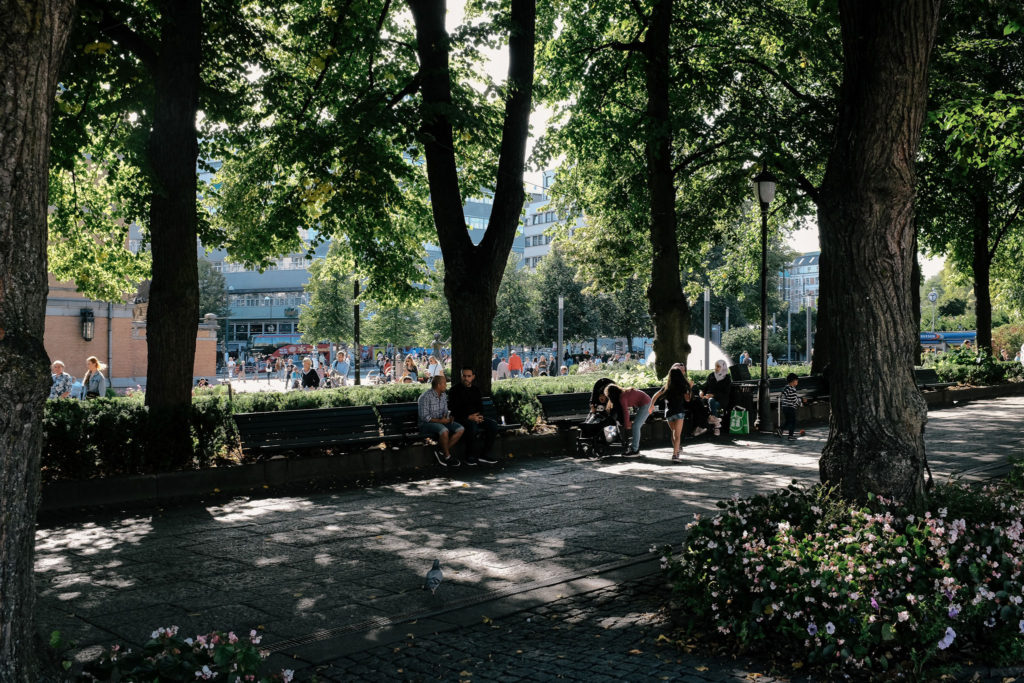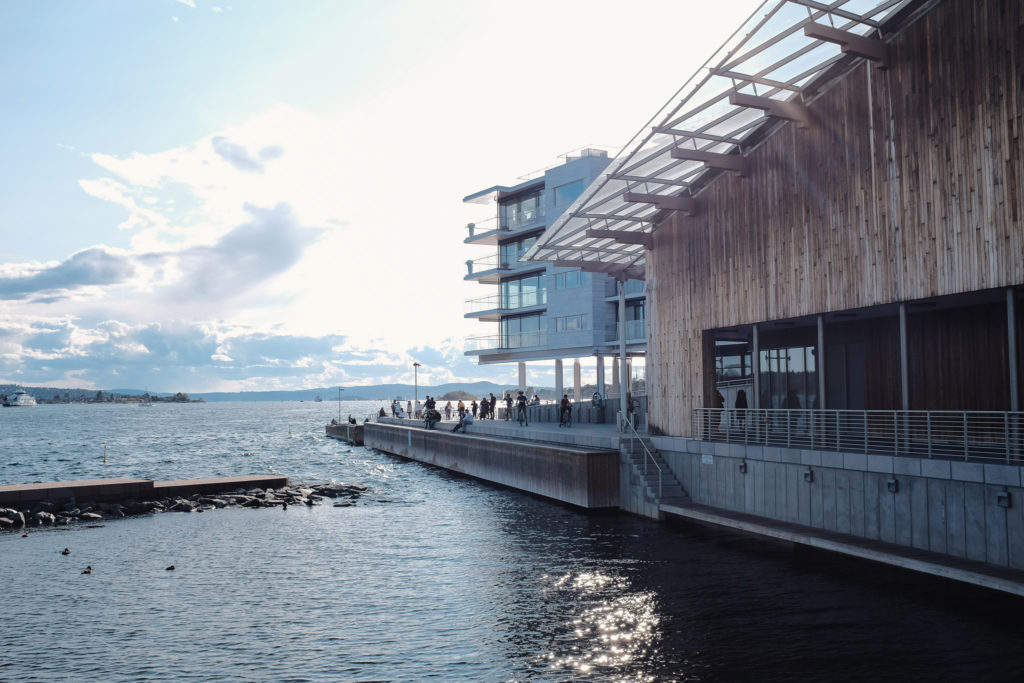 Camera Info:
All shots taken with a Fujifilm XT-20 and the following lenses.. Fuji 23mm f/2, Rokinon 12mm f/2, and Fuji 56mm f/1.2.
---